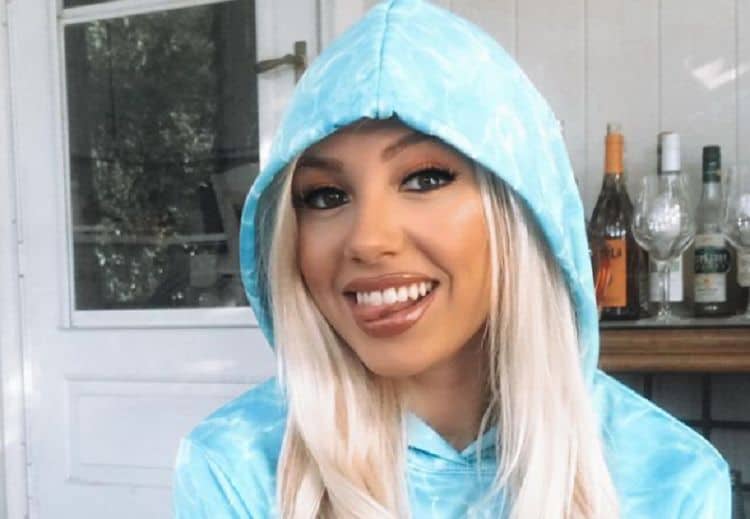 Being on a reality TV show is often a once in a lifetime opportunity, so when Kari snow got the chance to be on MTV's dating show, Are You The One? she decided to take full advantage. Like the rest of the people on the show, Kari was hoping to find a legit love interest while also competing for a cash prize of $1 million. Unfortunately for Kari, she didn't go home with either but her time on the show still proved to be beneficial. Now that she is a reality TV star, lots of doors have opened up for her and she's doing her best to keep the momentum going. Keep reading to learn 10 things you didn't know about Kari Snow from season eight of Are You The One?.
1. She Is A Pageant Queen
Things may not have worked out for Kari on the show, but she didn't stay down for long. She has been working hard and in 2020 she entered in and won the Miss New Jersey United States pageant. In addition to her personal Instagram accounts, she is now featured on the Miss New Jersey 2020 account. As far as we can tell, this is the only pageant that she's ever competed in.
2. She Was In An Abusive Relationship
Kari hasn't always had the best luck when it comes to relationships, and at one point in time she found herself in a very dangerous situation. She is a survivor of domestic violence which occurred at the hands of a past romantic partner. She has worked hard to overcome the pain she endured and she enjoys sharing her story with others.
3. She Sells Videos On Cameo
Being on the show resulted in Kari building a large fan base which also translated into a large social media following. She loves interacting with her supporters ands he has created an account on Cameo to give herself an even more creative way to do that. She sells personalized video shoutouts on platform for $15.
4.Her Real Name Might Not Be Kari
Publicly, Kari is known as Kari snow – sometimes Kariselle Snow, but it looks like that might not actually be her name. On the page that shows her as the winner of the 2020 Miss New Jersey United States pageant, her name is listed as Kelly Smith. There are also some people in her Instagram comments who refer to her as Kelly.
5. She Is A Singer
Music has always been a big part of Kari's life. From an early age she knew that singing was the career path she wanted to pursue. According to Mad Mimi, "At only 12 years old she joined her first band as lead singer and had been performing with a band up until she started college." It doesn't look like she's in any bands at the moment, but she is still singing.
6. She Had COVID-19
The coronavirus has effected countless people all over the world, and Kari Snow is one of them. She tested positive for COVID-19 in March. In a video, Kari shared that she may have contracted the virus from a roommate. Fortunately, she was able to make a full recovery.
7. She Was A Cheerleader
Kari has always liked to entertain people and she's always enjoyed getting attention. She was a member of her high school cheerleading and in an old Instagram post, she shared a photo of her and her old teammates and commented that she missed the sport.
8. She Is Hoping To Have A Career In Entertainment
Like many other people who do shows like AYTO?, Kari is hoping that it will serve as a springboard for other opportunities. She has always envisioned herself working in the entertainment industry. In addition to singing she also has an interest in modeling. She also has a page on Backstage that says she's a comedian.
9. She Loves To Work Out
Regular exercise isn't just about looking good, it's also about feeling good. It's no secret that working out can be a great way to release stress and tension. Even though it's not always easy to feel motivated, Kari enjoys working out and being active. Thanks to her hard work, she's able to maintain a beach body all year.
10. She Is A YouTuber
Kari created a YouTube channel in the spring of 2018. Although she started off with somewhat regular uploads, she hasn't posted any new content in a little more than seven months. Despite not being very active on the platform, her channel has still managed to get more than 34,000 total views.
Tell us what's wrong with this post? How could we improve it? :)
Let us improve this post!