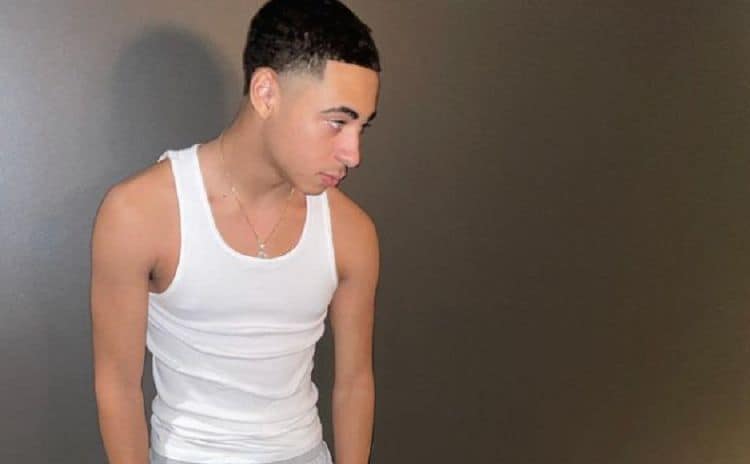 Julez Smith is a member of one of the biggest families in the entertainment business. With Solange as his mother and Beyonce as his aunt, Julez has literally been around the industry for his entire life. In fact, people who have been Beyonce and Solange fans for years may feel like they've watched Julez grow up. Despite his celebrity connections, however, Julez was mostly kept out of the spotlight so he could enjoy as much normalcy as possible. Now that he's getting older, however, he's starting to spread his own wings and lots of people are interested in knowing more about him. Keep reading for 10 things you didn't know about Julez Smith.
1. He Likes Making Beats
Since Julez comes from such a musical family it's natural for people to wonder if he has any interest in music himself. During an interview with 97.9 in Houston, Julez shared that he enjoys making beats in his free time. He did add, however, that it's just something he likes doing for fun and he has no plans on entering the music industry.
2. He Plays Basketball
Now that we've established that Julez doesn't want to be a musician, you may be curious about what he'd rather do instead? That's easy: basketball. He has dedicated many years to the sport and hopes to eventually make it to the league. He cites Allen Iverson, James Harden, and LeBron James as some of his favorite players.
3. He Allegedly Dated Skai Jackson
While being part of a famous family comes with countless perks, it also has its downsides – one of which is the fact that it's hard to keep your business out of the streets. Recently, rumors began to circulate that Julez and Skai Jackson had been in a relationship. News of the relationship raised red flags to some because Skai is 18 and Julez is only 16. To make matters worse, a video that allegedly showed the couple in a sexual act was leaked on social media.
4. He Has Lots Of Fan Pages On Social Media
Julez certainly isn't the most active social media user in the world, but that hasn't stopped people from attempting to be active for him. Although he isn't an entertainer himself, he has still built a large fan base. His fans have created several fan pages dedicated to him on various social media platforms.
5. He's A Pretty Private Person
The Knowles-Carter family may be one of the most famous in the world, but they're also one of the most private. Beyonce and Jay-Z are widely known for staying low key and that's something that has rubbed off on Julez as well. He doesn't really do interviews and prior to this situation with Skai Jackson, his business was never floating around.
6. He's Into Fashion
Julez is fortunate to be in a position where he can afford all of the luxury clothing items and accessories he could ever want. If he ever decides he wants to get into the fashion industry, I'm sure there are a few people in his family who would be able to help with that.
7. His Father Works In The Entertainment Industry
Julez father, Daniel Julez Smith Sr., may not be as well-known to the public as some of his other relatives, but he's done lots of things behind the scenes. He has worked as a talent manager for several years and currently works with Roc Nation. Daniel and Solange were married 2004 to 2007. Julez is their only child.
8. He Already Has His College Choices Ready
Julez high school experience hasn't been the most traditional as he's been homeschooled, but he's looking forward to having a more traditional college experience. During his interview with 97.9 he shared that UCLA and Texas Tech are his top schools and he hopes to play basketball wherever he goes.
9. L.A. Is His Favorite City
When people think of the Knowles family, Houston is the first place that comes to mind. While that's where the family's roots are, Julez has lived in Los Angeles for most of his life and considers it his favorite city. Still, however, he visits Houston almost every month.
10. He Isn't Really Into Celebrity Culture
With a family like Julez' it goes without saying that he's gotten to meet lots of famous people. Still, he seems pretty unfazed by it all. He isn't really into celebrity culture and has even acknowledged that it can be a little strange meeting famous people. According to an article from Ace Show Biz, Julez discussed how he had a weird experience when meeting Quavo from Migos for the first time. He noted that the rapper was kind of 'mean' to him.