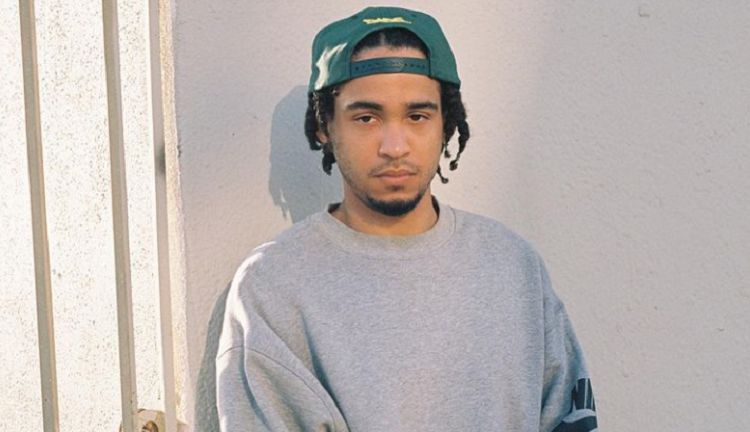 Jorge Lendeborg Jr. has only been acting professionally for about seven years, but he has made that time count. His resume includes some very impressive titles, and there's no doubt that there are more on the way. At the moment, Jorge is best known for hile roles in movies like Spider-Man: Homecoming, Spider-Man: Far from Home, and Bumblebee. Being part of two major franchises has allowed Jorge to share his talent with huge audiences all over the world, and he has earned lots of respect. 2021 has been another major year for him and racked up three film credits this year alone. Continue reading to learn 10 things you didn't know about Jorge Lendeborg Jr.
1. He Was Born In The Dominican Republic
Although Jorge is originally from the Dominican Republic, he moved to Miami with his family when he was young. Miami is a beautiful place that is known for a lot of things, but Jorge knew that it wasn't the best place for him to start his acting career. He eventually decided to relocate to Los Angeles.
2. He Started Acting In High School
There are countless actors who have really sweet stories about how they fell in love with acting when they were still in diapers, but Jorge's journey is a little bit different. Although he's always loved movies, he didn't discover that he wanted to act until his freshman year in high school.
3. He Considers Himself A Nerd
Nerdiness is a quality that some people are ashamed of, but not Jorge. During an interview with Remezcla, Jorge said, "I'm a super nerd". This is a huge part of what drew him to the movie Bliss. He told Remezcla, "When I got the script, I thought it was a cool universe. It was something as broad as The Matrix but much more understated–like an everyman's story. It's not Neo vs. the Matrix. It's your average Joe wandering around. It's like a Woody Allen movie meets The Matrix".
4. He Isn't That Into Social Media
Social media has become a very powerful tool for people in the entertainment industry, but Jorge still prefers not to overindulge in the internet. While he does have an account on Instagram, he doesn't post very often. When he does post, he doesn't share anything relating to his personal life.
5. He Was Supposed To Be In The Remake Of House Party
House Party is often considered one of the most iconic Black films of the 1990s and lots of people have been waiting for a remake. The good news is that the remake is on the way, however, those who were expecting to see Jorge in it may be a little disappointed. Although he was originally cast in the movie, he has since been replaced by Jacob Lattimore. According to Cinema Express, Jorge left the production for mental health reasons.
6. He Loves Roles That Involve Lots Of Action
Jorge has gotten the chance to do several action roles in his career, and it looks like he's found his sweet spot. Jorge told Remezcla, "Spy thrillers is really a genre that I like. Or movies where people are trained with guns and have to parachute out of planes. Hopefully, my career takes me to a place where I can do those kinds of action roles but also allows me to do more intimate movies, too."
7. He Hopes His Work Lets People Temporarily Forget About Their Problems
Jorge is very passionate about what he does and he hopes that his work leaves a lasting impression on people. As someone who used to watch movies as a way to escape what was going on in the real world, his goal is to provide that same feeling for the people who come to watch his work.
8. He Loved Working With Hailee Steinfeld
While it's true that most people don't go to work to make friends, we all spend so much time at work that it's always nice when you can form a genuine bond with your co-workers. Jorge is thankful that he got to experience this while working with Hailee Steinfeld on Bumblebee. He really enjoyed filming with her and has lots of respect for her talent.
9. He Enjoys Working On Independent Projects
Jorge is thankful that he's been a part of some blockbuster films, but he also likes working on smaller projects. While talking to Fresh Fiction TV, Jorge said, "As a person who cares about the craft and not just the celebrity of it all, you gotta bite your teeth into real independent work about stories and filmmakers that care not just about the spectacle – not saying these franchise films don't have that. But it's a different type of energy. There's not a lot of money. It's really a labor of love."
10. He Believes In The Importance Of Representation
As a person of color in the entertainment industry, Jorge understands how meaningful it is for him to be in some of the positions that he's been in. He is thankful to see more representation on screen and he's glad to be a part of it. He hopes to continue to take on a wide range of roles and show that people of color can play any kind of character.
Tell us what's wrong with this post? How could we improve it? :)
Let us improve this post!