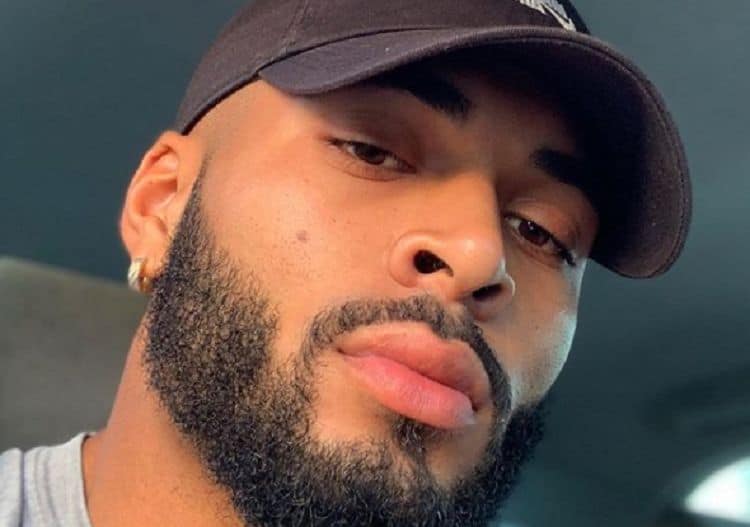 Johnny Middlebrooks is good looking, athletic, and confident – but will those things be enough to get him crowned the winner in Love Island? Like the rest of the cast members, Johnny went to the island looking for a shot at real love, and a shot to bring home a cash prize. While dating in paradise is easier in some ways than dating in the real world, one wrong move could end up getting you sent home for good. So far, Johnny seems to have made a genuine connection, but if there's one thing Love Island is good for, it's a plot twist. Only time will tell how things work out for him, but for now he's just enjoying the ride. Keep reading for 10 things you didn't know about Johnny Middlebrooks.
1. His Sister Is His Manager
Johnny seems to already be thinking towards the future after Love Island is over. He hasn't shared any specific plans, but since he has a manager he must be planning on doing something involving entertainment, right? His sister, Olivia, is currently working as his manager. It doesn't look like she had any previous management experience, but she is a model.
2. He's A College Athlete
At 22-years-old, Johnny is younger than many of the other cast members and he was still in college at the time he started filming for the show. He attended Mount Olive College in North Carolina where he was a member of the track & field team and competed in several events during the indoor and outdoor seasons.
3. He Has A YouTube Channel
Johnny isn't a 'YouTuber' by any means, but that could change. He's already started a YouTube channel and it looks like he has plans to eventually start uploading content regularly. At the moment, he has just one video and only 282 subscribers. However, that one video has nearly 6,000 views.
4. He's An Aspiring Model
Johnny is definitely a natural in front of the camera and he's working hard to establish himself as a model. It doesn't look like he has gotten any professional experience yet, but being on Love Island could give him the exposure he needs to break into the modeling world.
5. He's Studying Business
Good looks and athleticism aren't the only things that Johnny has to offer. He's also focused on getting his education and studied business while in school. According to his LinkedIn profile, he earned his bachelor's degree in business management in 2020. However, no employment history has been listed.
6. He Doesn't Know If He's Ever Been In Love
People come to Love Island with all sorts of stories about their previous relationships. Some are fresh out of a relationship while others have been single for several years. However, it doesn't look like Johnny has had any really serious relationships yet. When asked if he's ever been in love he said, "That's tricky. I mean, we've all said I love you to like, four girls, you know? But now, some of those girls that I apparently love I don't even talk to anymore so I mean, I don't know if I've been in love."
7. He's Biracial
Since Love Island is focused on showing us the cast members' romantic connections, we don't always get to learn much about them outside of that. However, judging by Johnny's Instagram, we can see that he comes from a very close knit family. He's also biracial. His mother is white and his father is Black.
8. He Loves Cutting Hair
Cutting hair is one of Johnny's favorite things to do and he's actually really good at it. During college, he cut his friends' hair and it's clear he was the go-to guy for people in need of a fresh cut. Maybe he'll decide to use his business degree to open up his own barbershop.
9. Will And Jada Are His Relationship Goals
Johnny's bio for the show mentions that Will Smith and his wife, Jada, are his relationship goals. The couple has been together for more than 25 years and have always been admired for their relationship. It would be interesting to know, however, if Johnny shared this information before the whole entanglement situation between Jada and August Alsina.
10. He Likes Adventurous Dates
Johnny is the type of person who likes to have fun and try new things, so he likes the dates he goes on to reflect that. Instead of the classic dinner and a movie, Johnny would prefer to do something active and hopefully try something that he and his date have never done before. This approach to dating will definitely win a lot of people over.
Tell us what's wrong with this post? How could we improve it? :)
Let us improve this post!