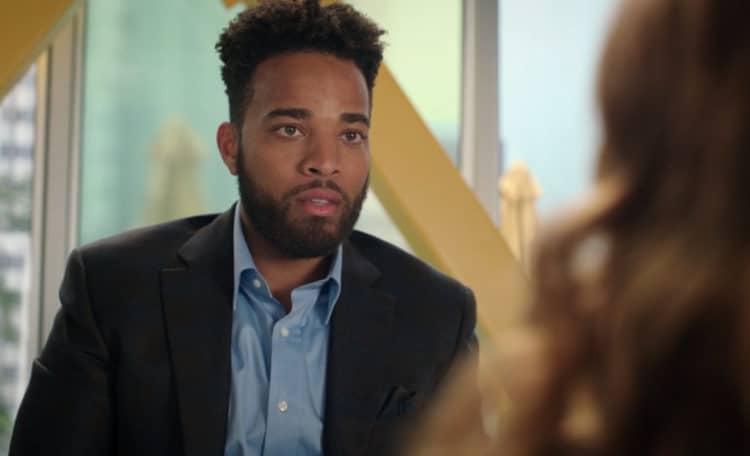 It's been a little more than 5 years since John Clarence Stewart landed his first on screen role, but he carries himself with the poise of someone who has been in the industry for decades. In just a short amount of time, he's managed to earn nearly a dozen acting credits and the list is only going to continue to grow. Most people will recognize him best for his role as Alex Wesley in the TV series Luke Cage. Most recently, he has gotten lots of attention for playing Simon in Zoey's Extraordinary Playlist. Although it's still very early in his career, Alex has already shown that he's here to stay. Keep reading to learn 10 things you didn't know about John Clarence Stewart.
1. He's A Georgia Native
John was born and raised in Georgia and he is very proud of his southern roots. Not only did he first fall in love with acting in his home state, but he received his acting education there as well. He has a bachelor's degree in theater and performance studies and dance from Kennesaw State University. He also has a BFA in performance theater from Columbus State University.
2. He Didn't Get Into Acting Until High School
John isn't one of those actors who has a heart warming story about how he's been acting since he was in diapers. Instead, he didn't start getting interested in acting until he was a teenager. He told Arts ATL, "A friend of mine in math class was going to audition for a high school show, and he asked if I wanted to do it. I thought, why not. We were supposed to do a song, and I didn't have one. The director asked me to sing "Happy Birthday," so I sang that. And then they cast me in a musical. I played Papa Ge in Once on This Island. I loved it."
3. He Loves Spending Time In Nature
Just because John has spent several years working in the entertainment industry doesn't mean that he constantly likes to be surrounded by cameras and lights. In fact, he actually prefers to lead a more low key lifestyle. When he isn't busy with work, he loves taking time to enjoy the beauty of nature and loves things like going hiking.
4. He Writes Poetry
John is a creative person through and through and he loves using different ways to express himself. Outside of acting, poetry is one of his favorite forms of art. Not only is his a fan of poetry, but he also likes to write his own poems which he sometimes shares on social media.
5. His Father Passed Away Unexpectedly
When John was just 19-years-old he suffered a sudden and tragic loss when his father suddenly passed away. Apparently, his father had an allergic reaction to an over the counter medication which resulted in him essentially suffocating. This loss was one of the things that inspired John to audition for the role of Simon.
6. He Was Very Active In Sports When He Was Younger
Before John set his sights on becoming an actor, he was heavily involved in sports. During his interview with Arts ATL he said, "My mom always said if I could walk anywhere or run, I would always run. It's just the way I was wired. I used that running in football and sports for years. A lot of my energy went into sports."
7. He's A Musician
Music has always been a big part of John's life and he's always loved singing although he didn't always feel confident singing in front of others. He also enjoys writing songs. At the moment, it looks like the singing he's done with Zoey's Extraordinary Playlist is his only professional experience and it's unclear whether or not he has plans to release his own music.
8. He's In A Relationship
There are probably countless people all over the world who would love to shoot their shot at John, but unfortunately for them he isn't interested at all. He is in a happy relationship with actress Natacha Karam. Natacha is best-known for her appearance in shows like The Brave and 9-1-1: Lone Star.
9. Telling The Truth Through His Work Is Important To Him
Technically, John is an actor but what he really sees himself as is a story teller. He enjoys telling important stories through his work. In addition to entertaining, another one of his main goals is to always tell the truth. He is dedicated to telling the truth even when it's not pretty.
10. Good Will Hunting Was One Of His Biggest Inspirations
Almost every actor has one movie or TV show that really inspired them to get into acting. For John Clarence Stewart, that movie was the 1997 film, Good Will Hunting. In an Instagram post, John said, "It wasn't until I saw Good Will Hunting that I had this profound moment. Had this feeling of being so moved by a film that I thought, I have to be a part of that. Like..if this can make me feel this way..I have to."
Tell us what's wrong with this post? How could we improve it? :)
Let us improve this post!