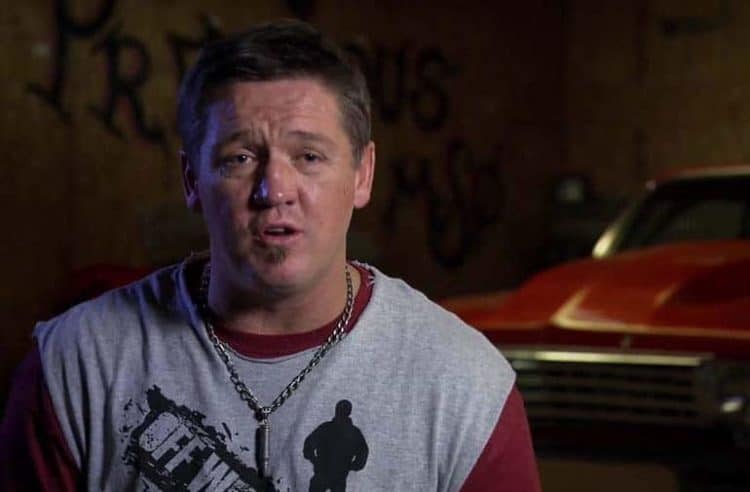 Fast cars, street races, and heart-pumping action await. Fans of Street Outlaws: Memphis know all about JJ Da Boss, or at least they think so. How much do you really know about the leader of the pack? We went looking for more info on the infamously private TV personality, and some of what we found might surprise you. Here are ten things you didn't know about JJ Da Boss.
1. In the Blood
Some people develop an interest in racing as young adults, but for others, it's a part of who they are from day one. Johnathan Day is in the latter category. As a toddler, his mother would take him to see his father race. Both his dad and his uncle Wayne were racers, and that early exposure turned into a life long love and obsession for JJ.
2. Accused of Attempted Murder?
In 2018 there was an 'incident' involving another street racer and his wife. The couple, Chad and Genny Larkin, were both injured in an altercation with Day and several other members of his race family. According to the Larkin's attorney, who filed a federal lawsuit on their behalf,  the producers of the Discovery Channel show encouraged those present to trash talk each other and get in the other racers' heads. The result of that trash talking was a physical assault that left Chad, who feared for his life, with a torn meniscus, a torn hamstring, and a torn thigh muscle and other injuries. Genny was also hurt, and JJ was arrested later and got out on a thirty-thousand dollar bond.
3. Tricia "Midget"
In spite of fan theories about Cooper being JJ's lover, he's actually a happily married man. He and Tricia "Midget" Day have been together for years. They were raised in the same small town, and both enjoy racing, among other common hobbies. Their friends and family say the courtship was a very long process, and they dated for many years before finally marrying. We don't know when they tied the knot, but it was more than a decade ago.
4. Big Family
Together JJ and Tricia have a fantastic street racing family, but that's just the start. Back at home, they also have a huge family. The couple shares eleven children and five grandchildren. Tricia is not the mother of all eleven children, but we don't know who the other mother or mothers are. In fact, only four of the kids are Tricia's by all reports.
5. Eight Years In
Baby mama drama isn't the only skeleton in JJ's closet. He's revealed that he went to prison for eight years and a month, but no one seems to know where or why. We didn't find any information to either confirm or deny the fact that he was in prison. If there's a court record or mugshots, we just didn't uncover them. Discovery has hinted at unveiling more of JJ's past, but it remains to be seen. What we do know is that his time behind bars made him smarter about life in general and more motivated to run a legal business.
6. Don't Get Personal
When it comes to racing, cars, and hobbies, JJ Da Boss seems to be a totally open book. However, when anyone asks about his backstory and personal life, the star clams up. He's a very private person when it comes to what happens off-screen. We can respect a celebs' right to have some distance between their front door and the cameras they see all day.
7. Net Worth?
How do you calculate the net worth of someone who is gambling his personal money daily? The only and obvious answer is that you can't. By best estimates, JJ is worth at least a million dollars, but we think that might be an underestimate. He has his salary from the show, his race winnings, his cars, home, and business assets. Unless he's losing a lot more bets than it seems, then he's probably got a net worth and assets that are more than a million, even with all those kids.
8. Totaled
In 2017 JJ was involved in a highway accident where he could have died. After a long night of racing, he was driving his truck home and towing his other two vehicles when he fell asleep at the wheel for a moment. He crashed into a cement barrier, and the two vehicles he was towing ended up rolling into a ditch, totaling both cars. His truck was smashed, and he broke his right arm but walked away from the accident. Luckier still, he's left-handed, and he and the three vehicles all managed to heal or get repaired.
9. Stats
Johnathan Day was born August 10th, 1973 in Memphis, Tennessee. His family moved when he was very young, and he was raised in a small town in Arkansas, but he stayed a Memphis boy in his heart and inevitably went back to his birthplace. Little is known about his family other than the facts that his father raced cars, he's an only child, and his mother is Pentecostal.
10. Early Start
Because he grew up watching and loving the sport of racing JJ got a very early start. By the time he was ten years old, he was racing down dirt roads with other kids. He wasn't much older than that when he started hustling for money because he was from a low-income family. He's always been an outlaw at heart, and though his time in prison mellowed his criminal tendencies and put him on the path to running his own shop where he buys and repairs old cars, he's still a country boy, street racing, outlaw on the inside.
Final Thoughts
JJ and his Memphis Outlaws are some of our favorite racers to watch. The 'reality' of the show may be mostly staged, but the way they pull together as a team and a family is undeniably real. What surprised you the most to learn about JJ Da Boss? Do you know any good JJ trivia we missed? Let us know in the comments section.