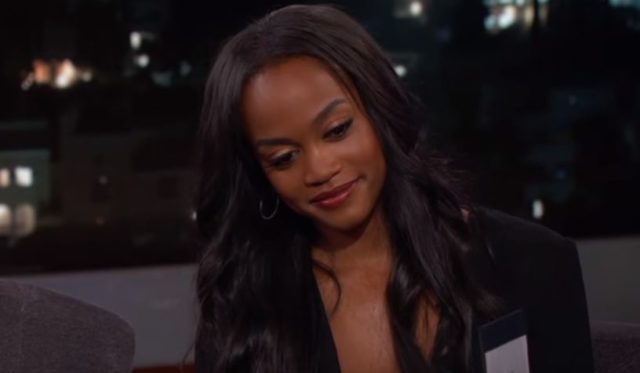 Now that The Bachelorette is under way, let the games of speculation, rumors, deception, and drama begin. The funny thing is that the very first episode aired last night with part 2 airing tonight and we've already found out that Rachel Lindsay is engaged. Given the popularity of the show and Lindsay being the first ever black Bachelorette, she was asked to be a guest on Jimmy Kimmel Live. Like Johnny Carson,
Jimmy Kimmel did his best Carnac the Magnificent on Monday, peering into the future of "The Bachelorette" and predicting Rachel Lindsay's final three suitors. The ABC late-night host with the help of his wife and a producer is quite certain about his picks. Sorry, Eric, you're settling for bronze. Still, that's pretty good. Even better? Brian, who Kimmel believes will be left at the pre-alter.
"Brian got the First Impression Rose. You French-kissed him," Kimmel reasoned for the silver medalist. "He's a chiropractor, so he's almost like a real doctor, but not exactly." Kimmel went on and kept reading off his list and cracking jokes. Did Rachel Lindsay flinch and give us any clue as to who her fiance is right now?
Check out the video below:
Save
Tell us what's wrong with this post? How could we improve it? :)
Let us improve this post!