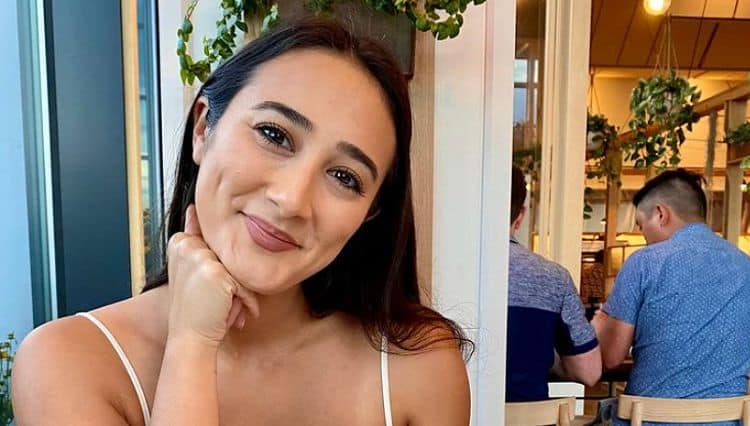 Anyone who has ever been in the dating scene knows how difficult it can be to find someone you really mesh with. After years of unsuccessful attempts, Jill Chin has decided to take a different approach. As one of the contestants on season 26 of The Bachelor, Jill is hoping to make a genuine connection with Clayton Echard. Of course, connecting with someone in an environment as hectic as The Bachelor is going to be pretty tough. However, Jill has already made herself stand out, and she's ready to do what it takes to make it all the way to the final rose ceremony. Whether or not she wins Clayton's heart, Jill has already found a play in the hearts of countless Bachelor fans. Keep reading to learn 10 things you didn't know about Jill Chin.
1. She Is A Rhode Island Native
As of now, there isn't much information out there about Jill's upbringing. However, it does appear that she is originally from Rhode Island where she currently lives. If she does end up with Clayton, she will probably have to be open to the idea of moving since he lives in Missouri.
2. She Wants A Man She Can Get Deep With
Jill definitely loves to chill out and have a good time, but she's also looking for something a little more in her relationship. She wants to be with a man that she can have deep conversations with. Hopefully, that'll be something she and Clayton are able to do. Realistically, though, they probably won't have much time to get deep on the show.
3. She Loves Spending Time Outdoors
Jill is always up for an exciting adventure. For her, many of those adventures take place outdoors. She loves spending time out in nature and doing things like going hiking and hanging out at the beach. In addition to being fun, being outside is also a great way for Jill to clear her head.
4. She Is A Very Active Person
Keeping herself in great shape is something that is important to Jill. Even though her schedule can probably get pretty busy, she still likes to make time to work out. Don't let her pretty face fool you, though. When Jill is in the gym, it isn't just to take selfies. She is serious about getting a good sweat in.
5. She Was A Big Twilight Fan
Twilight was easily one of the most popular series of the late 2000s/early 2010s. According to her bio for The Bachelor, Jill was "obsessed" with Twilight when she was a teenager. Sadly, we weren't able to find any information on whether she was Team Jacob or Team Edward.
6. She Loves Historic Architecture
History is something Jill has always been interested in, and she is especially passionate about preserving the past. Jill attended Salve Regina University in Rhode Island where she earned a bachelor's degree in cultural and historic preservation. She currently works as an architectural historian. Jill also handles social media for her job.
7. She Has A Great Sense Of Style
Jill has a fun sense of style and she loves being able to share her personality through her clothing. Whether she's wearing a dress or getting ready to hit the gym, she knows exactly how to put a great outfit together. More than likely, we'll see her serve some great looks throughout the season.
8. She Enjoys Walking Around Cemeteries
A cemetery is one place that most people stay away from. Jill, however, isn't one of those people. Apparently, she likes to walk around cemeteries. It's unclear exactly why this is something she likes to do, but Clayton will probably find this a little creepy. Hopefully she at least does all of her cemetery strolls during the day.
9. The Bachelor Is Her First TV Show
There are a few contestants on this season of The Bachelor who are already part of the entertainment industry. Some fans are suggesting that they are simply using the show as a way to give their careers a boost. That, however, doesn't seem to be Jill's motive at all. From what we can tell, she has never been involved in any other TV show.
10. She Has A Good Sense Of Humor
It's no secret that people need to have thick skin in order to be on reality TV. No matter how likable a person is, there will always be someone who has something negative today. So far, Jill has shown that she has a great sense of humor when it comes to dealing with comments from viewers.
Tell us what's wrong with this post? How could we improve it? :)
Let us improve this post!