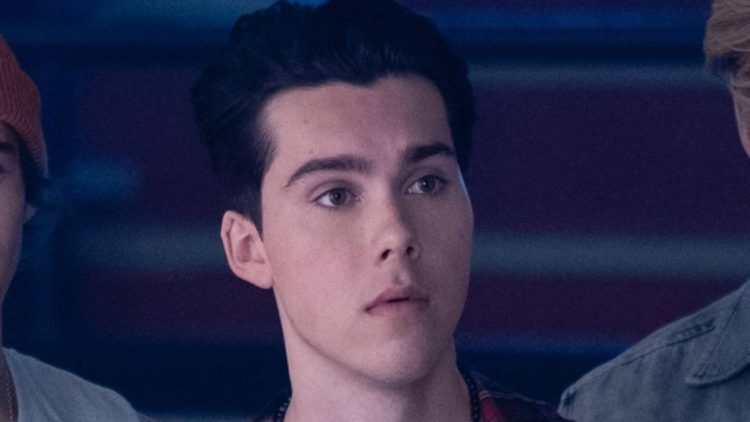 Jeremy Shada is only in his early 20s, but he's already a vet in the entertainment industry. He has been acting since he was in elementary school and he made his professional debut more than 15 years ago. Jeremy's talents have landed him roles on the big and small screens. His recent role as Reggie in the Netflix series, Julie and the Phantoms, has helped introduce him to an even wider audience. On top of the success he's had in his on screen roles, Jeremy is also a successful voice actor. He has appeared in several video games and is best known as the voice of Finn the Human in the Adventure Time franchise. No matter what kind of work Jeremy does, you can rest assured that he will put on an amazing performance. Continue reading for 10 things you didn't know about Jeremy Shada.
1. He's Originally From Idaho
Jeremy was born in Boise, Idaho and lived there for the first several years of his life. However, since he entered the acting industry at such a young age, he ended up relocating to Los Angeles when he was around 7-years-old. He has continued to live there ever since.
2. He's Married
Jeremy is only 23-years-old, but he's already found the love of his life. In March 2020, he married Carolynn Rowland. Carolynn is originally from Florida but like Jeremy, she moved to Los Angeles to chase her dreams. She a professional ballerina who is currently a company dancer with the Los Angeles ballet.
3. He's A Musician
How many times have you heard that it's important to pick a specific lane if you want to be successful? Jeremy doesn't live by that way of thinking. He loves music and acting and is determined to pursue them both. He is a member of the L.A. based pop rock band, Make Out Monday. The group released their debut album, Visions of Hollywood, in 2018.
4. He Isn't The Only Actor In The Family
Being a performer is something that clearly runs in the Shada family. Jeremy's brothers, Zack and Josh, have also been successful entertainers. Josh has had a handful of roles since 2004. Most notably, he appeared in an episode of Arrested Development. Zack, who is also a member of Make Out Monday, is a successful voice actor who has also had several on screen roles.
5. He Loves To Go Hiking
Jeremy has been fortunate to find consistent work throughout his career, but sometimes the busy schedule can get a little hectic. When he has free time, one of his favorite things to do is spend time outdoors and go hiking with his wife. Not only is hiking a great bonding experience for the young couple, but it also comes with a nice view.
6. He Likes To Travel
Traveling is one of the few things that nothing can compare to. Getting the chance to visit new places and learn from different people is one of the best experiences anyone can have. Jeremy has gotten the chance to do lots of traveling within the United States and overseas. Some of the places he's visited include Canada and Belgium.
7. He's A YouTuber
Being on set isn't the only time Jeremy gets in front of the camera. He also participates in the Shada Fam YouTube channel where he and his brothers upload a variety of videos including vlogs and fun challenges. The channel currently has almost 24,000 subscribers and and almost 690,000 views.
8. He's A Dog Dad
Jeremy and his wife don't have any children of their own, but they've already started a family. They are the proud pet parents to two adorable dogs named Finn and Jake. Not only do the dogs make lots of appearances on Jeremy's Instagram, but they also have an account of their own.
9. He Was Homeschooled
Since Jeremy started his acting career so early, he didn't get to have what most people would consider a normal childhood. One of the things he missed out on was the chance to attend traditional school. Jeremy was home schooled for almost his entire school career until graduating from high school in 2013.
10. Jared Leto Is One Of His Influences
Balancing acting and music isn't an easy thing to do, but Jeremy is dedicated to doing both. He cites actor/musician Jared Leto as one of his biggest inspirations. When talking about Leto, Jeremy told Paste Magazine, "once he won the Academy Award and had this massive successful band and is also recognized as this amazing actor, it was kinda like okay—people can definitely do both and definitely be seen doing both."