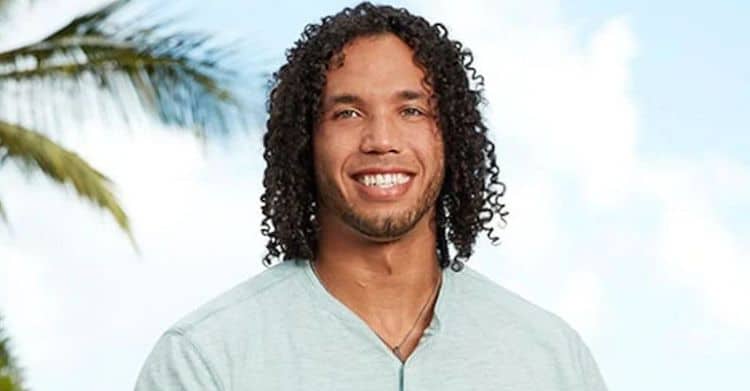 There is nothing as questionable as a reality show that is all about taking your significant other into a home filled with single people of the opposite sex to see if your own relationship is strong enough to survive the temptation of all those single people flirting with you. That is exactly what Temptation Island is all about, though, and that is precisely what these people are looking to do as they make their way onto this reality show. It's a situation we might not understand, but it's also one that has a huge fan base – and people keep coming back to watch. As the fourth season begins, you will get to meet people like James Patterson – a man who is there to see what might happen in a house filled with single people as well as coupled-up people who are serious about one another (though not serious enough to have trust in their relationship, it seems). Who is he? Let's find out.
You will hear the name James Patterson and wonder if there is a chance he might be the famed author, but this is not the case. They might share the same name, but this James Patterson is of the younger, more single, and more open to finding love variety.
2. He is 26
He is not the oldest of the bunch, but he does fit right into the middle. He is only 26, and that makes him average in terms of age. That might work well for him, though.
3. He is Single
If you were wondering if he's of the single variety or he is there with a girlfriend trying to see if he can avoid temptation, he's of the single variety. He might be the one who finds a woman with a boyfriend who he is interested in, and that might cause some issues.
4. He is a Floridian
He's a man from the Sunshine State, which is the best state in the nation. He lives in Juniper, where he also works and where he has a pretty active social media presence. He's into doing all the fun stuff that living in Florida has to offer, such as being outdoors year round.
5. He is an Army Brat
He is a child who grew up with a parent (or parents, we are uncertain) in the army. He moved around a bit, he got to know friends and then left them, and he's been dealing with things like this his entire life. We have a feeling this will help him fit right into whatever is going on there right now.
6. He is into Fitness
He's always found his personal health important. Things like working out, eating well, and taking care of himself are always important, and there is nothing he will not do to ensure that he keeps up a healthy lifestyle. Working out, eating well, and taking supplements are what he feels make his life easier.
7. He is a Trainer
He's a personal trainer, but he does his training online. We aren't sure what this means versus doing it in person, but it seems to work for him. He does post a little of his work online, but he also seems to really enjoy working with his clients. Getting them to a point in their own lives where they are happy, healthy, and thriving seems to be a very good feeling for him.
8. He is on YouTube
When he's not working or looking for love on reality television, you can find him online hanging out on his YouTube Channel. The fact that he has a channel is one of the reasons we wonder if he working hard on finding some more followers by being on television. He might want to find love, of course, but what do we know?
9. He Enjoys Sports
When he has the chance, he enjoys playing sports. He's a football player. He loves to be on the field. He loves the game. He finds pleasure in moments such as being outdoors and being active. Who doesn't?
10. He May Shake Things Up
Because he is single and his life is going in that direction, he might be the kind of man who is going to shake things up around here. He has more than 10k followers on Instagram, and we imagine he is hoping to grow that number. He may be looking for love, but he also seems to be trying to grow his business.
Tell us what's wrong with this post? How could we improve it? :)
Let us improve this post!