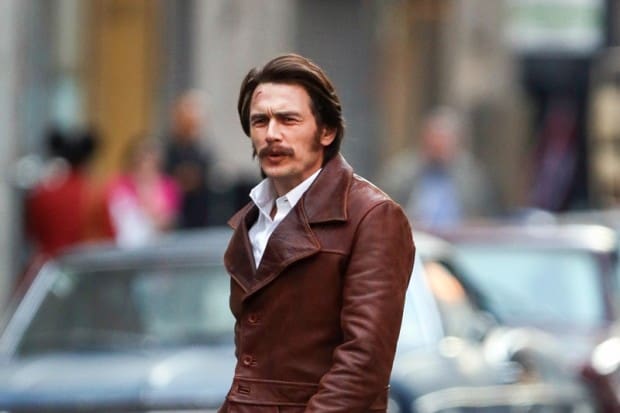 It has recently been revealed that James Franco will be returning to his role in the second season of the HBO series 'The Deuce'. This is despite the five sexual misconduct allegations that have been made against him recently. In the series, he plays twin brothers, Frankie and Vincent Martino. The show's writer, Megan Abbott, revealed that the actor would be returning by telling Entertainment Tonight that of course he would stay in these roles. This was reinforced by a statement made by David Simon, the show's creator, back in January. At the time, he said that he could only speak from his knowledge of Franco in 'The Deuce' and that they had no complaint about him and were not aware of any incidents taking place on the show.
The sexual misconduct allegations first came to light in January 2018 when accusations began to appear on social media. In response to this, 'TimesTalk', a New York Times event that featured James Franco, was canceled. Just days later, the Los Angeles Times revealed that as many as five sexual misconduct allegations had been made against James Franco. These allegations related to either sexually exploitive or inappropriate behavior. James Franco has continued to deny these allegations, although he has not made a formal statement with regards to the accusations. However, speaking on his behalf, his attorney Michael Plonsker has said he is disputing all allegations made against him.
When the allegations first became public, James Franco had just won a Golden Globe Award. This was in the category of Best Actor- Motion Picture Musical or Comedy. He was awarded this for his portrayal of the lead character Dave Franco in 'The Disaster Artist'. James Franco also produced and directed this film. Sarah Tither-Kaplan is one of the women who has made an allegation of sexually inappropriate behavior against James Franco. In her statement to the Los Angeles Times, she said that she feels that there has been an abuse of power. In her opinion, there is a culture of celebrity males exploiting non-celebrity women and this culture also treats women as being replaceable.
Tither-Kaplan has openly recounted her experiences with James Franco in detail. She spoke of an incident in 2015 when she was playing a prostitute in 'The Long Home' at the request of France. She had agreed to perform some nude scenes as she believed the role would make a big difference to her future career. She was then asked to film bonus scenes that included an orgy where she would stand in the background. According to Tither-Kaplan, Franco removed the plastic vagina guards from the women in the scene before continuing to simulate oral sex on them.
The other four women who have made allegations are all former acting students of Franco's from North Hollywood's Playhouse West. They are Hilary Dusome, Natalie Chmiel, Katie Ryan, and Violet Paley. According to his former students, they were told they would get roles if they were willing to perform sex acts and they were chosen for having nice breasts rather than on their acting merits.