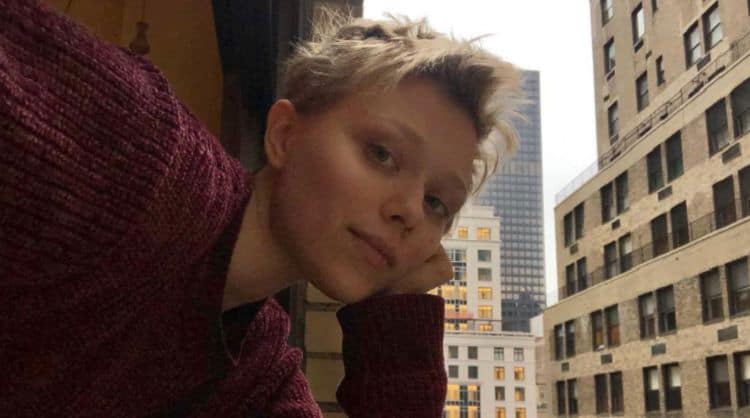 Being an actress comes easy to some, and Ivanna Sakhno is one of those women it appears to come so easy to. That's not to say she doesn't put an immense amount of work, dedication, and effort into every role she takes, but it is meant to say she makes it look oh-so-simple. The young actress made her first debut in the acting world way back in 2005 when she was still a child, but many didn't see her in her role because it was in a Ukranian sitcom. She's in the press now for her new role in the Disney+ Star Wars series, though, and fans across the world are dying to know more about her.
1. She's a 90s Kid
She was born on November 14, 1997, in Kyiv in the Ukraine. Her full name is Ivanna Anatoliyivna Sakhno, and she is someone who makes an impact in the world. This also explains why her first major role was in the Ukraine rather than elsewhere.
2. Her Family is Made up of Filmmakers
What is so interesting about her own family is that it's made up completely of filmmakers. They seem to know the business well, and it might be a small reason why she chose to go into it. Although, we should point out that her brother didn't go into acting. Rather, he's a video game developer, which is another lucrative position to hold in this world.
3. She's Almost Always Wanted to Act
It was 2004 when she realized that her dream in life was to become an actress. She would have been around 7 at the time, which would fall into the category of making this her lifelong dream. She might have been young, but no one is ever too young to know what they want when they want it.
4. She Came to North America Young
She worked hard to make sure she could make it in this industry, and that meant learning to speak English. She came to Vancouver, Canada, when she became a teenager – she was a newly minted 13-year-old at the time – to study English. She knew she needed to do it, and she put forth her best effort to make it happen.
5. She Went to a Famous High School
Not many kids get to grow up saying they went to a famous high school. Pretty much no child gets to grow up in the Ukraine and say they attended a famous high school, but Sakhno does get to say this. Following her stint in Canada, she moved to Los Angeles to study acting. While she was there, she had to finish out her high school career, which she did at the very famous Beverly Hills High School.
6. She is A Disney Star Now
It's been announced that Disney+ has added her to the cast of their hit show, "Star Wars: Ahsoka," but the network did not tell us what she'll be doing in the cast. As of right now, her role is undisclosed, which is only making speculation grow. Will she have a main part? Will she be a small character? Is she set to play something so big and amazing that they can't tell us because it will give everything away? No one knows, yet.
7. She Does What it Takes
She's an actress who does what it takes to make a movie happen. She once worked on a film called "Let it Snow," and she went through a lot to make that movie. She was filming 3000 feet above sea level. If you are not accustomed to that kind of altitude, you run the risk of becoming ill. She did become ill. She experienced a great deal of altitude sickness, but she carried on.
8. She Works Hard on Her Mindset
Working on any role seems to come so naturally to her, but it's not that easy. When she's in the middle of filming 12 hour days in the snow in the cold, she has to put forth her best foot. She might not love those conditions, but she knows she has to do it. That's when it doesn't come naturally to her, but she still makes her role appear effortless.
9. She is Inherently Private
For a young woman in a world of social media oversharing, she's got it down pat. She's not someone who keeps her life filmed and recorded nonstop for her fans. She's quiet, she sticks to her own business, and she lives her private life privately.
10. She's Only Growing More Famous
What's beautiful about this young actress and her career is the fact that she's done some good work already, but she's about to become a household name. Taking part in a Disney series, and one that is part of the Star Wars Franchise at that, is going to catapult her into serious fame, and we cannot
Tell us what's wrong with this post? How could we improve it? :)
Let us improve this post!