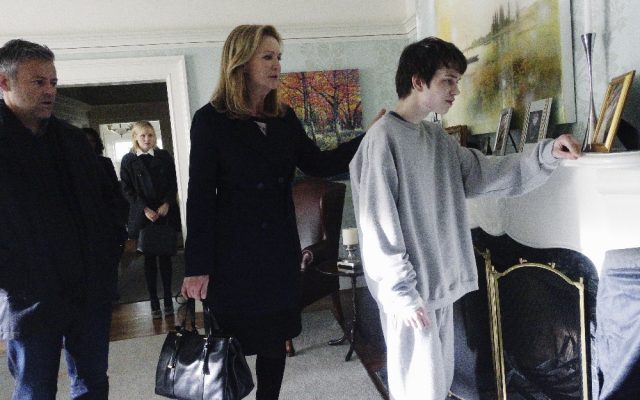 May 12 was somewhat of a bloodbath over at ABC as several shows got the axe. One of them is the psychological thriller, The Family . Yes, they officially canceled The Family, so it's goodbye to the Warrens and the chaos that surrounds them in Red Pines, Maine. While I'd like to say it was a tough call to have The Family canceled, the choice was totally practical. The Catch is a Shonda Rhimes show and had higher live ratings in both the demo and number of viewers than the The Family. The Catch is ahead in the DVR live plus 7 ratings as well.
This doesn't mean I'm not bummed. The word is that the show will end with the mystery still hanging – which is sad. Castle, which also was canceled, shot a second ending just in case it didn't come back. Because they did, that series will end well (hopefully) – which makes it more palpable as a DVD sale. With the ratings being what they were, it would have been nice if The Family could have done so also. Of course, The Family is a heck of a lot more complex than Castle, so that would make doing so more difficult. Still, the writing and acting is so good, if it had come to some kind of conclusion it would have made a nice DVD. In a way, I wish they'd done the show as a self-contained set of mini-series like the way American Crime is. (By the way, that got renewed.) At least then hearing that The Family is canceled wouldn't sting as much because you'd have the satisfaction of a proper ending.
In the land of wishful thinking, I'd love to hear that Hulu or Netflix picks up The Family. The character of Hank Asher (Andrew McCarthy) is so daring and unusual, it probably was just too much for regular TV. Even if it were just another 10 episodes to wrap the story, because of the caliber of the show, I think it would be worth it.
The Family Series Finale Story Synopsis:
Claire finally realizes what Adam and Ben endured when she visits the hell hole-like tomb where they were kept, exploding with grief, anger and frustration. Meanwhile Jane looks to make a getaway as Nina closes in on Doug's location, and Agent Clements' time is running out. Hank comes face to face with his inner demons, and one phone call shatters Ben's world, forcing him to tackle an uncertain destiny.
Despite the way the show is ending, I don't regret taking the time to have watched it. Every week has been challenging – and educational. When a show makes you look at things in a new way, and forces you to at least reconsider long-held positions, then it was worth the time. Creator Jenna Bans, the writers and all of the cast have all done work they should be incredibly proud of.
Bans recently sent out this tweet to viewers of The Family:
Thank you all for your kind words about #TheFamily. Finale is on Sunday and we are so proud of it. You'll find out what happened to adam. Xo

– Jenna Bans (@jennabans) May 13, 201
Hey, so that's some good news! Adam's story will wrap!
The Family Series Finale airs Sunday at 9pm ET on ABC.
Tell us what's wrong with this post? How could we improve it? :)
Let us improve this post!