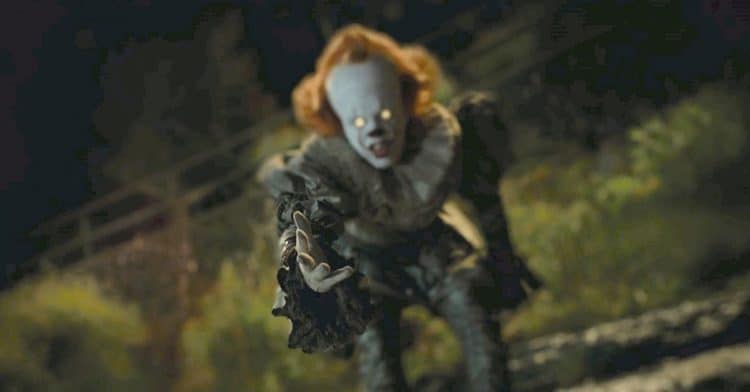 When Stephen King wrote the novel "It," he never thought that movie producers would like it enough to make it into a film. On the other hand, producers [probably never dreamed of the film adaptation achieving the success it has today. In 2017, Andy Muschietti directed a horror film with the same title, and no other horror movie has grossed as much, ever. Maybe it is this success that encouraged Andy to go ahead and produce a sequel, "It: Chapter Two." However, barely had the second film been produced that fans started speculating about an IT spinoff. Let's weigh the possibilities of this happening.
Andy disregards any possibility of a spinoff
Three months ago, Andy Muschietti brushed off the idea that there will ever be a spinoff of "It: Chapter Two." According to Andy, although the mythology has lots of opportunities for exploration, at the time there was nothing on the table. Still, that was too early to tell since only profit margins push the film industry. After all, it is the poor box office results that led to films like "Fantastic Four" lacking a sequel. The horror movie was released in September 2019, and the sales, although they were $91 million in the opening weekend, they could not compare with the original's gross of $123 million. Despite the difference, Andy's thoughts about the story having lots of material to work with present another opportunity for a spinoff.
Gary Dauberman talks about a possible spinoff
Gary agrees with Andy about a spinoff potential. As published on NME, Gary admitted that there are so many elements in the novel that could be expanded to create another movie. However, that will solely depend on fans; the law of demand also dictates the film industry; hence, the movie can be produced if people want to see it. He, however, disagrees with Andy's idea of having a supercut. According to Gary, if some scenes were deleted, they did so for a reason, and if they thought that the audience would want to see them, they would have included them. He does not have any regrets about the cutting out of some scenes, but if there is a supercut, Gary thinks it would still be great.
What to know about "It: Chapter One."
It took eight years since the announcement of Warner Bros.'s plans of developing the novel into a film. In 2010, Kajganich rewrote the script wishing Buster Keaton would have played Pennywise. By 2015, they still were looking for the ideal actor to play Pennywise, and Will Poulter eventually got the part after impressing Cary Fukunaga in the auditions. Unfortunately, his schedule conflicted with that of filming "It," and finally, Bill Skarsgard got the role of Pennywise. The movie was released on September 5, 2017, and until now, it remains the highest-grossing horror film ever.
About "It: Chapter Two"
With such unexpected success, it made sense to come up with a sequel, and this time, it took only a couple of years since the announcement in September 2017. With his outstanding performance as Pennywise in the first film, Bill still got to play the same character in the sequel. Although it cannot compare to the original "It," in terms of sales, it still ranks among the top ten highest-grossing horror films at number 9 with $469.94 million worldwide sales. The decline in success has been attributed to the long-running time. According to Express, critics felt that two hours and forty-nine minutes was far too long for a movie. That, therefore, affected the screenings that theatres could show per day hence lower earnings.
Why some think that there should be no spinoff
Some people opine that even a spinoff should not be in the works. As published on Inverse, the plot pf the sequel is mediocre at its best. The article cites the revelation of Richie's sexuality as poorly done while the ending departs from the high quality of "It: Chapter One." Further, it adds that even if the sequel was a masterpiece, there is still no story about Pennywise. Instead, he is a symbolic figure about fear while the real story is about the Losers Club. Although the book has a lot more to tell about Pennywise, the article discloses that none of it is worth turning into a story. By making Pennywise the main character, the movie departs from the main point to try and make the story infinite.
Bill Skarsgard agreed that the sequel ends where the book ends. So, they have run out of a book from which to make the third film. However he is still optimistic about making a spinoff that would not be based on the book since it would be a prequel, going back in time to how it all started. He added that although it would be a standalone story, it would be connected by being set in the same universe. That means that an "It: Chapter Three" is impossible since Pennywise dies in the sequel.
A supercut or a spinoff?
With a spinoff, the timeline that would have to be explored starts between 1715 and 1716 when IT awakens. Between 1740 and 1743, IT is responsible for the deaths of more than 300 residents of Derry Township. IT then "hibernates" and after 27 years, awakens again. He continues the reign of terror through the entire 1800 until 1930, when it disappears in the form of a bird whose wings had balloons. Since the story in the book picks up from here, it is evident that a prequel would be an exciting way to help fans understand how Pennywise began terrorizing Derry Township's residents centuries before Losers Club became its target. Andy's idea for a supercut film would, therefore, be drawn from all the materials they failed to include in the first two movies, so do not rule out the possibility of "It: Chapter Three" yet. Its success rate may, however, go down unless changes such as the running time and focus on Pennywise are made.