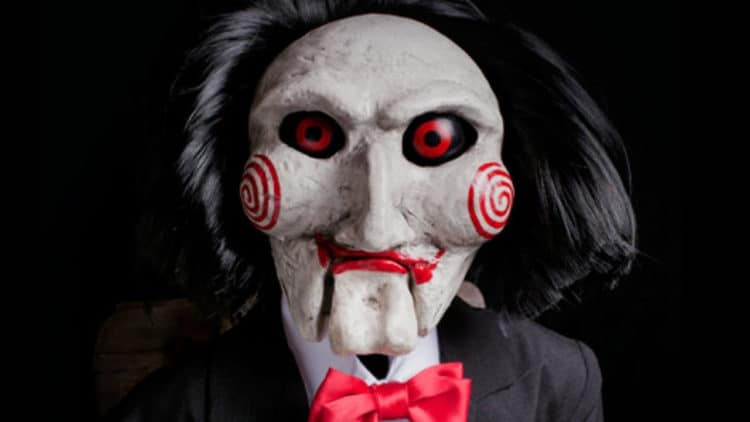 Some folks will express excitement about the Saw franchise continuing with part 10, while others will likely groan and wonder why in the world this is still going when the main antagonist is already dead and gone and has been for a while. But what people have to remember is that if there's money to be made from something then those controlling the story will push it as far as it can go until people have had enough. And with Saw, people obviously want to see more since each new, gruesome set of murders has continued the feelings of shock and awe that many audience members tend to enjoy in some morbid way. That's about what Saw has become, a chance to see how inventive a person can be when it comes to murdering another individual while claiming that they're either trying to help them or show them the beauty of their own life. But there have been some traps within Saw's many entries that have been inescapable and are little more than punishment without the possibility of being able to survive. The term 'mercy' is a bit of a joke when talking about Jigsaw's methods since his mercy was limited to the most grotesque and gruesome variety possible, given that while his traps were escapable by some, they required the type of sacrifice that is typically reserved for those that have committed the worst atrocities in life. Plus, the fact that he claimed not to murder anyone was a justification for his devilish devices that wore thin very quickly.
But people want more. And when people want more the studios are obliged to give them something, even if it's the type of carnage that can turn stomachs and make people wonder why in the world anyone sits through the bloodletting and insanity that follows. There are different levels of madness to be certain, and Saw is among the most vicious type that breaks people down to their raw, bleeding components as they attempt to save what's left of themselves by finding any and every way to preserve their own life at the expense of others. No, I'm not giving a sermon, but it does need to be said that some of the kills are disturbing in a way since as the Saw movies have shown, they do expose humanity in a very terrible and altogether true light since like it or not, horror movies do this all the time. As campy and as cheesy as they can get, and oh yes, they do, they still manage to show that the nature of humanity is a complicated and sometimes troubling thing considering that some people will gladly walk over others to survive while some will do their best to work against such a nature and attempt to help others, even at the expense of their own lives. If nothing else, the Saw movies do show a lot of interesting twists and turns within humanity that people don't always want to acknowledge.
I might be one of the only people having this feeling at the moment, I doubt it but it bears saying, but it does feel as though Saw, for all its success and all that it's felt that it can go on, is going to become an old and outdated idea eventually. There's no denying that the movies have made a good chunk of money over the years and that people still get excited to see the torturous devices and methods used to kill various people, but for one reason or another, it does feel as though the idea might begin to wane sooner than those in charge are willing to admit. The need to keep coming up with something new, something innovative, and something that will shock the living hell out of the fans, is bound to be tiring after a while, and thinking that the continued escalation of horror and overall madness of it can be sustained for that long is hard to see without a few snags along the way. There's no need to be a naysayer since to be fair, the movies have made money. But continuing to push an idea until it's as dry as an autumn leaf is regrettable since it means that people don't see this possibility or simply don't want to as they continue to pump new and sometimes artificial life into a franchise until the idea can no longer be sustained. Then will come the reboots, the remakes, the revivals, and holy hell, we all know what happens when that stage is set.
It's possible that such a thing won't come to pass and that a team of creative minds will do what they can to keep this idea rolling forward without any huge hiccups. But it's a hope that's played out before, and to pretty standard results.