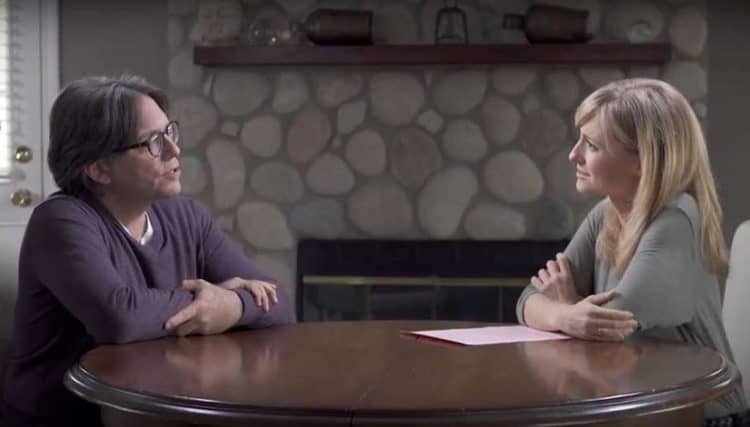 When a person knows that the legal system can be bent, twisted, and manipulated to favor their case it's kind of a jaw-dropping moment to behold. Allison Mack, a once-prominent actress that many might have seen on Smallville, was a little while back accused of being involved in sex trafficking that began with the self-help organization NXIVM. This is a woman that has fairly reeked of positive vibes throughout much of her life and career and has been known to quote people like Maya Angelou and the Dalai Lama, but it's also apparent that she turned that inner light up so high that she didn't see the overall harm that she and her partner, Keith Rainere, the founder of NXIVM, were doing to those women that they somehow duped into following them. In 2018 both Mack and Raniere were arrested on federal sex trafficking charges and conspiracy to commit forced labor.Since we all have somewhat of an idea of what sex trafficking is about and what kind of damage it can do to those involved I'll skip over the sordid details, though it depends on who you speak to in this case it would seem since Mack and Raniere seem to think they've done no wrong. Considering that Mack has been handled with very expensive kid gloves, her bail was $5 million after all, it seems that her feeling of not having committed any wrongdoing is being affirmed in a way by the legal system. But this is supposedly leading up to a trial that has been delayed more than once by her legal team as they've been trying their best to find excuses and precedents that will keep her from serving much, if any, hard time. She did manage to plead not guilty, though if she is found guilty she could be looking at 15 years in jail. It sounds horrible and cynical, but it almost seems as though she might spend little to no time paying for her crime if she's found guilty, no matter that the evidence mounted against her seems as though it would bury anyone else.And wouldn't you know it, she's allowed to attend classes and religious services while she's on full house arrest, as the conditions of her time have been relaxed enough to even allow her to run errands if she needs to. She can't access the internet unless she's speaking to her legal team however, but that seems like less than a loss. Though the goal of allowing her to be free and interactive seems to be so that she can reintegrate with society if she's vindicated or in the event that she's convicted. Seriously, they're giving her all the freedom in the world to simply act and live like a human being, something that she and her partner seemed to think was okay to deny to others.
As you might expect her friends are rather torn when it comes to how to look at her involvement in this scheme. The whole thing was geared to make women more subservient while it was delivered as a way to help themselves gain the confidence and inner strength they needed. But of course this came with a pretty steep price which could cost upwards of $5,000 per person. That's a lot of money to feel better about yourself, and it's even worse if the women were essentially selling themselves in a trafficking scheme that would eventually strip them of just about every bit of human decency they had. Because in addition to the steep fee women had to provide collateral such as embarrassing photos, videos, or information about themselves or their relatives. Plus, Raniere had his own available harem of women that Mack helped to keep fully supplied and in a continual loop as she was the second in command.
But a lot of people are still on the fence.Of course she wouldn't do that if she'd known. Of course she had a choice, of course, of course, of course. Yet few are saying that of course she had a choice. Of course she had the choice to realize what she was doing and quit out of human decency, or perhaps not since she seemed to act like everything was okay, right up until she started to crack. She might have at least a bit of a conscience since she began to crack near the end as her friends have said, becoming nervous, panicky, and even a bit paranoid.
At this time Mack's whole life seems to be working with her defense team to try and get herself off the hook and have all the charges dismissed. That's right, she's looking to walk away from this, as is Raniere. The two that orchestrated an organization for women that essentially made them sex slaves to the boss are attempting to walk away without any further trouble. And you know the scary part of all this? There's an actual chance they might do it.