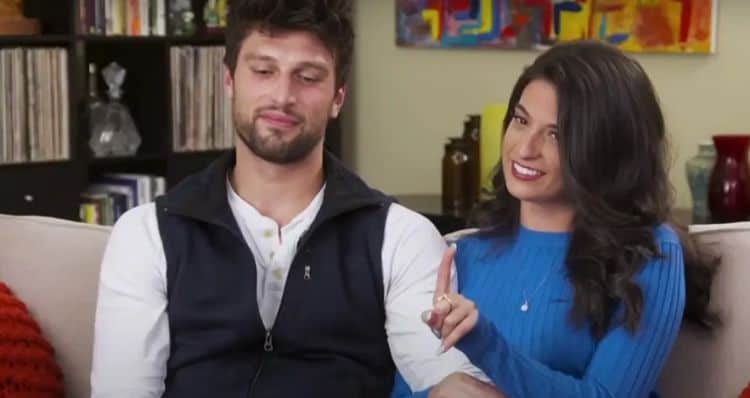 Most people would agree that having close and healthy parent/child relationships is a blessing. But what about when the relationship is so close that it's actually unhealthy? That is something TLC will explore in their new reality show, I Love a Mama's Boy. As the title suggests, the show follows a group of men who have unusually close relationships with their mothers. As you can imagine, trying to navigate dating when your mom is always in the way is not easy for these men or the women who love them. Throughout the season, viewers will watch the cast members try (and likely fail) to find balance, and it will be a very interesting ride. Keep reading to learn 10 things you didn't know about the new TLC series I Love a Mama's Boy.
1. The Show Doesn't Have Any Official Social Media Accounts
Sometimes when new shows are released, the network sets up official social media accounts for the series. Unfortunately, that doesn't seem to be the case with I Love a Mama's Boy, at least not yet. If you want to stay up to date on the show, you'll have to check out the TLC website.
2. The Show Is Produced By Magilla Entertainment
Although the show airs on TLC, it was actually produced by a Magilla Entertainment. While the company's name may not be familiar to many, they will certainly recognize Magilla's work. The production company is behind several popular reality shows including Diesel Brothers, Long Island Medium, and Moonshiners.
3. This Isn't The First TLC Show About Weird Parent/Child Relationships
I Love a Mama's Boy isn't the first time TLC has featured people who are a little too close to their moms. In 2019, the network debuted a series called sMothered, which has a similar concept, except the focus is on mother/daughter relationships.
4. Many Fans Were Hoping To See Colt Johnson On The Show
If you're a 90 Day Fiance fan, you're likely quite familiar with Colt Johnson and his mother Debbie. The two are certainly the epitome when it comes to unhealthy mother/son relationships. Many 90 Day Fans believe Colt and his mom are the inspiration for I Love a Mama's Boy and were hoping to see them featured on the show. Unfortunately, Colt isn't a cast member.
5. Some People Think The Show Is Fake
The relationships featured on the show are so strange that many people feel like there is no way the show is actually real. Though it's true that reality TV is rarely as genuine as they want us to believe, all signs do point to I Love a Mama's Boy being unscripted.
6. There Are Some Very Cringey Moments
Before tuning into the show, it's important to bear in mind that there may be moments that could make you feel a little uncomfortable. For example, Matt, one of the cast members, takes his mother lingerie shopping with him while he looks for items for his girlfriend. Some of the other customers in the store even assumed that Matt and his mom were a couple.
7. The Show Seems To Still Be Casting
There hasn't yet been an official announcement regarding the renewal of I Love a Mama's Boy for a second season, but it appears they are still casting. A casting call on Backstage, set to expire on November 1, 2020, is still searching for individuals interested in filming for the show.
8. Only One Couple On The Show Is Already Engaged
As you can imagine, most of the mothers on the show are not particularly fond of their son's girlfriends. Instead of viewing the women as someone who could bring joy to their son, they regard them as rivals for their son's affection. As a result, marriage is currently out of the question for the majority of the couples. The only exception are Jason and Justina, who have already become engaged.
9. Some Of The Mother/Son Relationships Developed Out Of Tragedy
Of course, it's easy to judge the people on the show and call them weird, but the reason behind the closeness of some of these relationships will tug at your heartstrings. For example, Mike and his mom, Liz, forged an unbreakable bond after Mike's father passed away.
10. The Hashtag Is Already Blowing Up On Social Media
I Love a Mama's Boy is the type of show that will be a guilty pleasure for many, as evidenced by the #hashtag gaining traction on social media. Even though it's still early in the season, lots of people are already discussing the show on social media, sharing theories about the cast members.
Tell us what's wrong with this post? How could we improve it? :)
Let us improve this post!