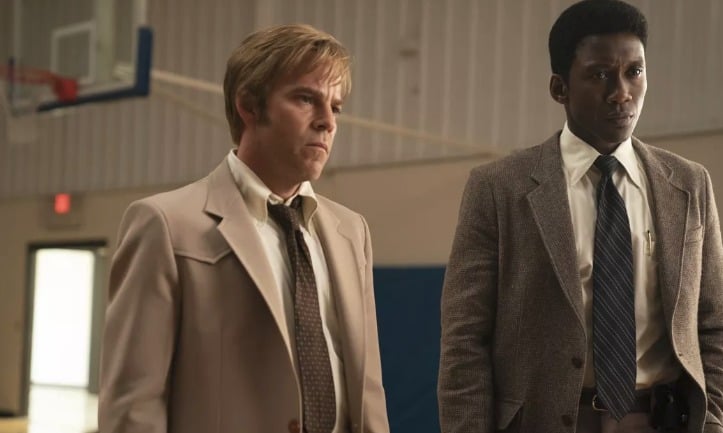 When it started out True Detective was something that people were really willing to sink their teeth into since these kind of shows have been seen to have a decent track record in the past since they play to what the people want to see, be it horrible or at least interesting enough to take a glance at. While season 1 wasn't all that bad a lot of people had a serious issue with season 2 since it failed to deliver as season 1 did and was hardly appreciated by anyone. For some reason it seems as though Colin Ferrell can strike gold with certain shows and movies but when it comes some projects he just swings and misses continually. But getting into season 3 things are looking up since it would appear that the showrunners decided to go back to the formula that made the first season such a hit.
If you really want to know why season 3 is bringing interest back to the series it's because it's bringing back the same kind of framework that made the first season all that to begin with. The traumatized cop that's haunted by something from his past, the visuals and imagery that are used to tell the story, and symbolism that's found in every other frame is what people are looking for when they watch shows such as this. To do anything else tends to screw up the program, and until this doesn't work then it's time to just stick with it and make the necessary adjustments as the series rolls along. Mahershala Ali is able to play the same kind of role that Matthew McConaughey made so popular in the first season. Playing the role of Arkansas detective Wayne Hays he's shown in the present day in a state of psychological distress, obviously in need of something to soothe his mental anguish. Flashbacks are used to take things back to the 90s and early 80s to show just what's on his mind and what the issue is that might be bothering him.
While he's not the same as Cohle from the first season, it's hard to match the two since comparing one actor to another is difficult, he's still able to spark the interest of many a viewer and continue to justify the 8 episodes that are bound to make up this leg of the series. At this point and time HBO kind of needs something to come up big in the ratings since Game of Thrones is about to make its last stand and there's no telling if the prequels that people have been buzzing about will be anything that's even worth considering when pitted against the original series. GoT has just about run its course in the eyes of many individuals, which would mean that HBO really needs True Detective to shine even brighter at this point as it might become the saving grace until that moment when something else comes along.
The first season raised the bar to a level that was obviously not possible to reach with the second season, though it could have been that the actors hired just weren't the right fit. After all if you don't have the right equipment to run with then you're bound to trip before you ever get to make an attempt at raising the bar again. It's hard to say that anything will be able to really top or even come close to season one since if you'll recall it got kind of weird in a big way. Keep in mind that the killer that Cohle and Hart were following managed to layer their crimes and presence in mystique and an aura that might have spooked many people, even though he turned out to be flesh and blood when he was caught.
The expectation at this point is that season 3 has followed this effect to great extent and has been using it to at least bring the show back to par after the last season. This show is, after all, a detective story and not some supernatural tale that will involve a great deal of parlor tricks that will leave viewers wondering just where it flew off the rails. But in any good story you're going to wonder what's coming next and why you didn't see it right away when it finally arrives. Even something something as realistic as this show is bound to use a few tricks that are meant not to switch up the genre of the show, or even introduce something that might change the tone altogether. But there is something to be said for the jump scares and the idea that something untoward is going on since such elements do manage to get people on edge and thinking about the vast number of possibilities that could be about to happen.
In truth, people are glad that season 3 has been just as deranged as season 1 and the idea that it could end on a rather big and disturbing note is even better.