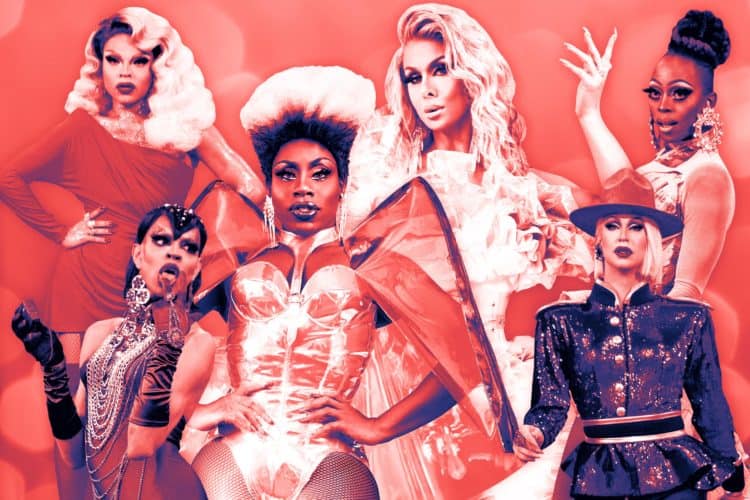 Televisions have become more of a need than a want in every household, and the fact that we become addicted to some shows does not help this fact. Following our favorite series and waiting for the next season after a show ends is now accepted and expected and lucky for us, producers do not disappoint. When RuPaul's drag race All-Stars 4 ended controversially, it was only a matter of time before we wondered when the drag queens would be coming back to grace our screens. Thankfully season 11 is here and kicked off on February 28, 2019, in a two-hour episode on the VH1 network. For those who cannot get enough of the race to $100,000 and the elimination competitions, there are many ways of watching the series even if you do not have a cable subscription. So, here is how to watch RuPaul's drag race season 11 for free online.
Philo TV
Philo has 43 channels in its main bundle, and VH1 happens to be one of them. Besides, VH1 is the least expensive among all the options, when you are planning on being in a long-term relationship with the network. To watch the series for free, all you have to do is visit the Philo website and sign up for a free seven days trial. Signing up does not require many details; you type in your mobile phone number, click "start free trial" and you are good to go.
After signing up, you watch the show live on whichever device you prefer such as on your laptop through the Philo website, your tablet, phone or any other streaming device, through the Philo app. Further, if watching live is not an option, Philo has you covered since you can DVR the series and watch it later. The best thing is that Philo allows you to watch the DVR programs up to 30 days later, so do not worry even if you are tied up for a while to catch up as the queens fight their way to the prize.
Moreover, if your memory gets the better of you and you forget to DVR the show, Philo understands we all have one of those days and offers a 72-hour rewind feature. Through the rewind feature, you can replay RuPaul's drag race, if it aired in the last three days.
Sling TV
Sling TV gives us access to our favorite television networks even when we do not have cable. Although it offers you different packages at different subscription prices, our focus is on the free trial that lasts for seven days which we will use to our advantage. So, if you are a new customer, you can sign up on their website and get all the juicy details of this addictive show. Although the free seven—day trial is for any bundle, you can only watch the series on VH1 in the "Lifestyle Extra" add-on, and you can add it to either the "Sling Blue" or "Sling Orange" channel packages.
Sling TV supports various devices. Therefore, you can watch the series live on your computer via their website, tablet or phone or stream it through their app. If you are unable to view it live, Sling TV also got you covered with the additional add-on 50-hour cloud DVR storage.
Parting shot
"Drag Race" was available for streaming from Hulu and Logo's website before season 9, and now, you can only get it on VH1. Subsequently, unlike before 2017 when "Drag Race" was still on Logo, now most people can only access it when it airs live on VH1 meaning that eventually, if you want to keep track of the tests and elimination challenges, you will have to subscribe; the seven-day free trial is not enough for an entire season after all. If you are a fan of the show, cable subscription might be your only way out because even if you choose to download the app for free onto whichever smartphone device you are using, you will only access the show after providing the cable provider information. Therefore, chances of watching the series live have been reduced for those without cable or are busy when the series airs live.
So, unless you can afford to buy an iTunes seasons pass to watch the episodes legally as soon as they air or are willing to pay for cable subscriptions, then once the free trial is over, you might be out of luck.
Tell us what's wrong with this post? How could we improve it? :)
Let us improve this post!