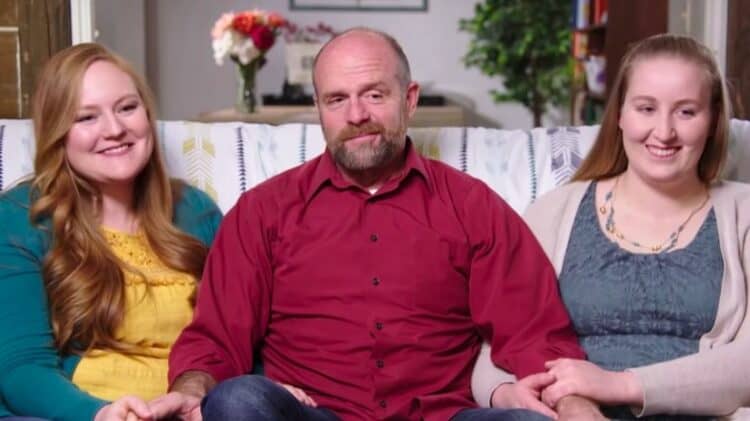 Thanks to the success of Sister Wives, TLC decided to expand its polyamorous programming in 2018 with a series called Seeking Sister Wife. The show follows couples who are currently in polyamorous relationships or are seeking one. Although all of the couples on the show have an open relationship, they don't all live by the same sets of rules. Many viewers can't help but be intrigued by this way of life, and this has helped the show develop a decent following during its time on the air. Now entering its fourth season, Seeking Sister Wife has already changed quite a bit during its time on the air. Although many of these changes are somewhat subtle, it does mean that the vibe of the fourth season may be a little different from what OG viewers are used to. Let's talk about how Seeking Sister Wife has evolved since season 1.
Changes in Cast Members
If you have been watching Seeking Sister Wife since the first season, then you'll know that one of the biggest ways the show has evolved is its cast. Not only have the cast members changed since season one, but the cast has grown as well. The first season of the show featured three couples during its first season, and the fourth season is set to follow five. Only two couples from the show's previous seasons will be returning which means that viewers will have to get acclimated to a whole new set of people. While some of the couples from previous seasons have decided not to return, it appears that others may have been fired.
The Show Has Been Moved to Mondays
When Seeking Sister Wife premiered in 2018, the show aired on Sunday nights. The fourth season, however, will air on Monday nights at 10 pm EST. As of now, it's unclear whether this move will be a positive or negative thing for the show in the long run. However, moving to Monday seems to be a bit of a downgrade from the show's previous time slot.
TLC Has Had to Become More Mindful of Issues with Cast Members
Drama is part of the reality TV world, but Seeking Sister Wife has had much more than its fair share. After the second season, the Snowdens, one of the show's original couples, was put on blast by two former sister wives who alleged that the couple had been abusive. As you can probably guess, this also reflected negatively on TLC with some people questioning whether or not the show did thorough background checks on cast members. The Snowdens are no longer part of the series and it seems likely that they've had to be more careful with who they've chosen to cast. If the show gets involved in any further scandals, there's a chance that it will be canceled.
The Show Features Cast Members from Outside of the United States
All of season one was filmed throughout the United States. However, that wasn't the case during season three. When Danielle and Garrick Merrifield joined the show for its third season, they were interested in courting a woman from Brazil named Roberta. After getting to know Roberta over the phone, the Merrifields decided to travel to Mexico to meet her in person and the camera crew came along for the ride. During season three, the Snowdens were also courting a woman from outside of the United States, but it appears that none of their scenes were filmed outside of the country. It's unclear whether there are any couples in the fourth season who will be looking for love in another country.
The Cast Members Have Become Social Media Stars
These days, one of the benefits of doing a reality TV show is that it often leads to online popularity. That has been the case for several of the cast members from Seeking Sister Wife. Both Ashley and Dimitri Snowden (who are no longer together) have more than 100,000 followers on Instagram. Danielle Merrifield has also built a pretty significant following that includes more than 30,000 people. There's no doubt that the cast members from season four will likely see a huge increase in their social media numbers as well. As of now, it doesn't look like anyone from the show has leveraged their following to do any kind of brand deals but that will probably happen. Even though some of the couples have yet to find a long-lasting relationship with a sister wife, being on the show has certainly benefitted them in other ways.Seeking Sister Wife
Tell us what's wrong with this post? How could we improve it? :)
Let us improve this post!