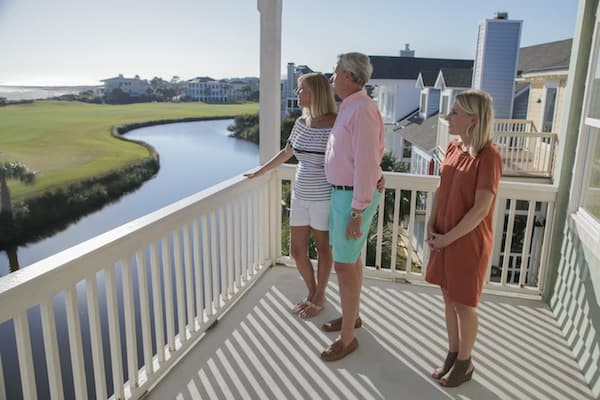 How Close Can I Beach? is one of the numerous shows on HGTV that share a similar premise. In short, this one is focused on people who want to live in a beachside property, which is why they are introduced to a number of homes before they settle on the one that is best-suited to their particular needs and preferences. This should be a familiar formula for HGTV fans, though its focus is nonetheless different enough to enable it to stand out to some extent. Here are 10 things that you may or may not have known about How Close Can I Beach?:
1. Focused on Beach Properties
As stated earlier, How Close Can I Beach? is focused on beach properties, which includes not just properties that are situated next to the beach but also properties that are situated no more than a short distance away for near-maximum convenience. Suffice to say that this is a suitable theme for the show because there are a lot of people who love the idea of having such convenient access to the beach and its possibilities, particularly since such locations have been popularized by the media for so long.
2. Supposed to Show Participants How Close to the Beach They Actually Want to Live
With that said, the name of the show is no coincidence. This is because the show is supposed to show interested individuals how close to the beach that they actually want to live, which is important because there are multiple factors that need to be considered when buying beach properties.
3. The Closest Options Are't Necessarily the Best Options
If access to the beach was the sole factor of importance, the closest beach properties would be the undisputed best choices. Instead, the choice is much more complicated than that, not least because beachside properties come with some serious engineering challenges of their own. Some common examples range from the effect of such constant exposure to saltwater to the changes that must be made to the house to ensure it can stand for a long, long time to come in spite of the differences between the beach and other locations.
4. Long-Term Considerations As Well
For that matter, there are long-term considerations as well because there are plenty of stories about beaches that have been diminishing over time, with an excellent example being the case of Del Mar as related by Scientific American. Simply put, the building of infrastructure can have a huge impact on local landscapes, which in turn, can have a huge impact on the properties that were built under the assumption that they would remain static. With that said, the biggest issue might be climate change, which is raising the sea level. Something that is rather threatening for beachside properties because they are the most vulnerable to this particular threat, particularly if they are situated in communities that either are not or can not take steps to protect their beaches in the future.
5. Part of Fantasy Lifestyle Series
Some HGTV shows are focused on very conventional homes that housing consumers might encounter anywhere. In contrast, other HGTV shows are much more interested in the kinds of homes that interested individuals are most fascinated by, meaning that they can be collected under a shared label of fantasy lifestyle shows. Realscreen states that How Close Can I Beach? falls under this second group of shows, which makes perfect sense because beach properties are dream homes for a lot of people out there.
6. It Isn't the Sole Beach-Themed HGTV Show
With that said, interested individuals who don't actually watch a lot of HGTV should know that How Close Can I Beach? isn't even the sole beach-themed show that can be found on said network. This explains its focus on beach properties at different distances from the beach, seeing as how it needs to differentiate itself from not just other HGTV shows but also other beach-themed HGTV shows.
7. Has Covered Beach Properties in Various Places
Naturally, the beach properties seen on How Close Can I Beach? haven't been limited to a single place but have instead been situated in a wide range of places for a wider range of opportunities than otherwise possible. In some cases, the stories of local home buyers popping up on How Close Can I Beach? have actually managed to show up on local news publications as well as specialized news publications, as shown by this mention of a Hampton couple on Sea Coast Online.
8. Involves Local Participants
Like other HGTV shows, this one sees the participation of local real estate professionals such as real estate agents. As for why they would want to appear on it, well, suffice to say that the whole thing represents a huge amount of exposure, which is critical because a lot of real estate professionals are reliant on being known in order to generate significant percentages of their sales leads.
9. There Is Some Staging
Perhaps unsurprisingly, there is some staging for the show. After all, the whole point is to make something that is entertaining for interested individuals, meaning re-filming scenes is a simple and straightforward solution for when the cameras fail to capture the most interesting shots and scenes. Some people might see this as being pretty deceptive on the part of the show, but such practices are very widespread when it comes to unscripted shows.
10. There Is No Guarantee that Participants Will Be Chosen for Broadcast
Based on the case of the Hampton couple mentioned earlier, it is clear that the participants aren't guaranteed to have their experiences broadcast on the TV screen. In fact, it is interesting to note that said couple waited two whole seasons before they were informed that their experiences had been chosen for broadcast, which presumably helps the people behind the show avoid being boxed in.