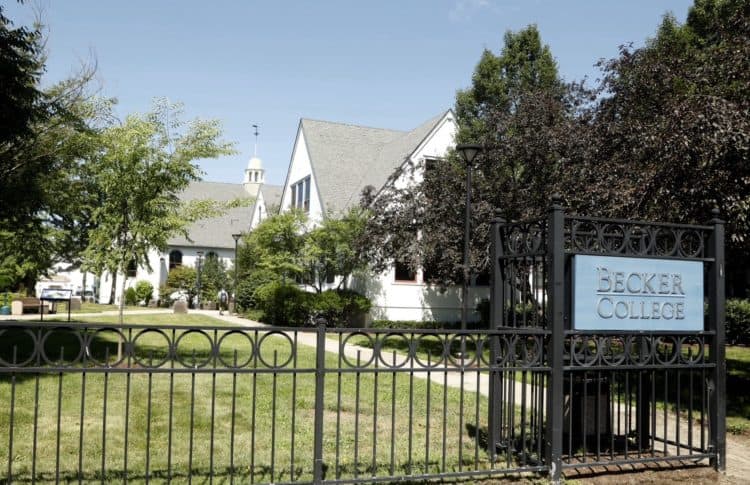 The dream of millions of young people across America is to one day go to college and earn a degree that will launch their chosen career. For some, it works out just like they planned. For many others, there are bumps and hurdles along the way. Some of those are overcome, while others are not. One of the major obstacles these days seems to be the rising cost of a college education. It continues to outpace inflation at rates never before anticipated. Many people struggle to even fathom how they will foot the bill, causing many to go into debt before even landing a job. Scholarships are one way to make up the difference. If you are a gamer, you may even be able to put that talent to good use with an Apex Legends college scholarship. Talk about a cool way to go to college and pay for it at the same time. Keep reading to learn more.
Massachusetts Is Where Its At
Becker College is bucking the mold of what type of students they are hoping to attract. Realizing that not everyone is an athlete or interested in the arts, Becker College has decided to go after competitive gamers. To prove that they are serious, they have teamed up Genji and Helix eSports, two of the most well-known names in all of eSports, to allow gamers to attend school and earn a scholarship at the same time. You will need to be a trop performing Apex Legends player in order to apply. If that is you, then you can potentially receive a one-time scholarship in the amount of $5,000 if you are admitted to the School. That is a good chunk of change that will help you gt started on your journey to higher education.
How It All Started
Gaming is big at Becker College. In fact, they have their very own eSports General Manager to prove it. They have created this program in order to provide Apex Legends with a way to subsidize the cost of their college education while still being to use their talents and skills as a gamer. It is the best of both worlds, and it is effectively putting the college into the mainstream when it comes to supporting the virtual environment and what gaming brings to the table. This is the first college in Massachusetts to actually have a competitive varsity eSports program. As such, they are actively recruiting participants in the same way that major colleges go after football or basketball players.
For their part, the CEO of Team Genji is excited about the program and its ability to create a venue by which high schools can move into a college eSports program where none really existed before. From college, the hope is that many of the players will then be able to move onto a professional eSports team where they can continue to use their passion and talents to make a great living. This idea was developed when the team at eSports saw how successful the project was that used big data to build up a Hearthstone team. The hope is that they can now achieve those same results with Apex Legends.
Getting the Scholarship
To have a chance at receiving this particular scholarship, students should register to be recruited by Team Genji when that are a junior or senior in high school. If you really want to have a better chance at winning the scholarship, interested players should also enter themselves into the Helix Esports Apex Legends Combine Tournament. This is a competition held in North Bergen, New Jersey. The date for the tournament will be in early April. To get invited to this tournament, you will want to have first applied to Team Genji.
When you play at the tournament that was just mentioned, Team Genji will actually be evaluating your talents. There will also be staff from Becker College who will then invite finalists from he Combine to apply to the college for admission. If you are a freshman or sophomore in high school, or are otherwise unable to attend the tournament, you should still register with Team Genji. This will gain you will eligibility for future Becker eSports scholarships that may be held in the future. Keep in mind that Princeton Review has ranked Becker College third in the world for game design programs, so this is a place where gamers will want to consider attending.
Tell us what's wrong with this post? How could we improve it? :)
Let us improve this post!