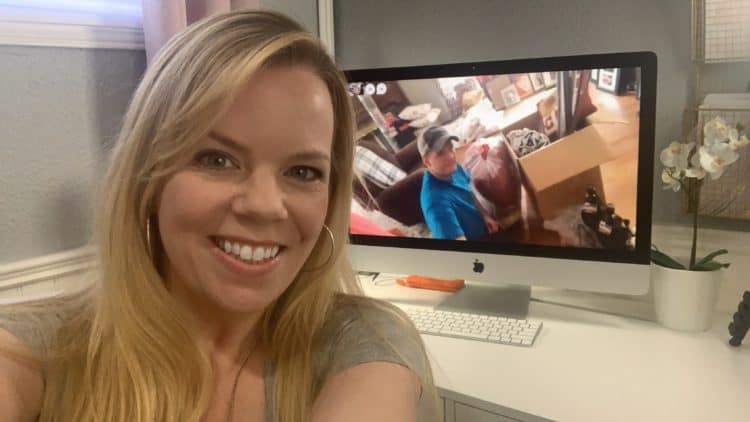 Now that most of us have been stuck in the house for the last few months, it's the perfect time to make sure things inside our homes are in order. That's exactly why HGTV's new series, Hot Mess House, will likely be a huge hit. Let's face it, keeping your space neat and clean is usually a lot easier said than done, and it's easy to feel overwhelmed and want to give up. However, Hot Mess House hopes to change that. The show is all about helping people organize and declutter their spaces, and there are lots of gems that could be beneficial to us all. If you're looking to be entertained and educated, this is one show worth tuning in to. Continue reading for 10 things you didn't know about the show Hot Mess House.
1. The Show Is Hosted By Cassandra Aarssen, A Decluttering Expert
Any time someone makes a living giving advice, it's important to make sure they're qualified. Fortunately, in this case, the host of Hot Mess House is truly and expert in her field. She is a professional organizer who has years of experience helping others get their space in order.
2. The Organization Solutions Are Practical
If you've ever struggled with clutter, you know just how hard it can be to organize your space. However, Hot Mess House will offer practical solutions that people can implement on their own. Cassandra Aarssen said, "My job is to discover why they're struggling. Every single person has a different reason of why there struggling to let go. And it doesn't take long to sort of dig that out of someone to get to their core, their "why."
3. The Show Will Be Entirely Self Filmed
The COVID-19 pandemic has resulted in the entertainment industry having to get creative when it comes to filming new content. As a result, many shows have taken to allowing people to film themselves, which is exactly how Hot Mess House was produced. According to Cassandra, "So we're recording that Skype call and then they each have GoPros that they're sort of filming and they're filming on their phone and the entire thing is completely self shot."
4. The Show Will Feature All Types Of Different People
When it comes to keeping things organized at home, everyone's situation is different. Some people live alone and others have children. Some people live in studio apartments, others live in large houses. The show will show a variety of people and living situations so viewers can see how different spaces are decluttered.
5. Viewers Will Get Some Decluttering Tips As Well
Watching Hot Mess House will definitely be entertaining, but that isn't the only thing it can offer viewers. If you're hoping to declutter your own space, the show will be able to help you do just that. By watching the show, viewers will be able to learn about different things that make work for them.
6. The Show's Host Is Also An Author
Hot Mess Hours is Cassandra Aarssen's first time working on TV, but she's been giving out advice for years. She's written four books, most of which have become best-sellers in their genre. Her most recent book, The Declutter Challenge: A Guided Journal for Getting your Home Organized in 30 Quick Steps was released in April of 2020.
7. The Season Will Be Very Short
Unfortunately, you probably won't want to get too attached to Hot Mess House since there won't be a bunch of episodes. The entire season will only feature four episodes. Cassandra says, "three of them have two families and then one is dedicated just to one family during two spaces."
8. The Show Has Changed Cassandra's Business Model
Even though Cassandra has been working in the industry for about a decade, working on this show has changed her perspective. Typically, Cassandra was very involved in the decluttering process, but through the show she has learned that people are capable of getting things done on their own with some slight coaching and cheerleading.
9. There's A Clutterbug Quiz
The people who appear on the show will be referred to as Clutterbugs. There are four different types of Clutterbug: bee, ladybug, cricket, and butterfly. If you're interested in learning more about each type and finding out which category you fall into, HGTV has a quiz you can take to reveal what kind of Clutterbug you are.
10. The Show May Have A Different Format If It Comes Back For Season Two
There's no word on whether or not the show will be brought back for a second season. However, if it is, the format will likely be a little different. Hopefully, by then, production restrictions will be lifted and there will no longer be a need for people to self record. If that's the case, the show could end up following a more traditional format.
Tell us what's wrong with this post? How could we improve it? :)
Let us improve this post!