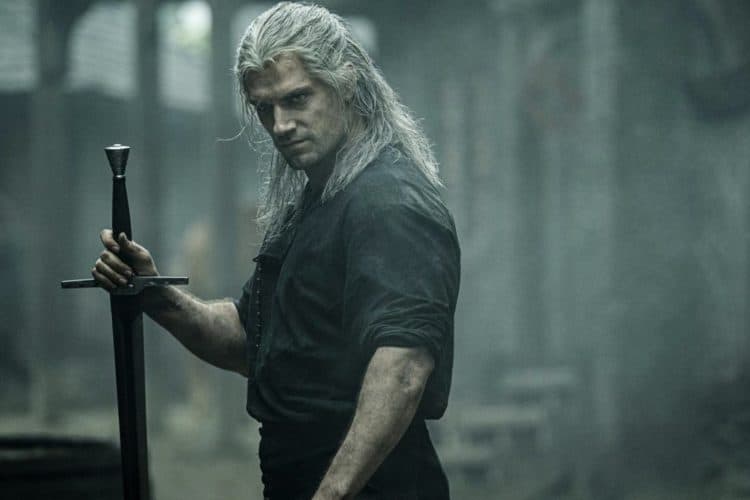 Some fans might be rightfully excited to hear that Henry Cavill has signed on for another five seasons of The Witcher as Geralt of Rivia, but others might temper their good cheer just a bit by thinking that if the show lasts that long it would be a great thing to see. One has to remember that Netflix has a nasty habit of getting rid of shows if they become too expensive or if the cost can no longer be justified at some point. It does feel as though The Witcher could be a show that we'll be seeing for a while yet to come, but at the same time, it also feels as though being ready for just about anything is a better idea than sitting back and relying on the fact that this one of the hottest shows on the network right now. Things can turn ice cold pretty quickly if things don't go as they should, and for now, it would appear that there's no concern since the second season has been wrapped and now it's just a matter of waiting until the release. But people do need to think before they celebrate too loudly.
There are a couple of ideas that will be building off of The Witcher such as the animated prequel Nightmare of the Wolf and Blood Origin, but it's not hard to think that as enticing as those titles might be, most fans are going to be waiting patiently for the main show to come back later this year. There's also no doubt that people will be binge-watching the show the moment it's out so that they can spend the next several months discussing what's going to be next for the titular character and his companions. As of now a lot of us are hoping to see more about Geralt, Ciri, Yennefer, and many others within the story since the first season at least brought Geralt and Ciri together, while Yennefer's fate is still uncertain. Those that have read the books have a good idea of what's coming, but how close the show will stick to the source material is hard to say.
It is intriguing to think that the story is just now coming into the book material since the first season was setting up the story and making it known who was who and where they'd come from. The Witcher series starts off with Ciri already training with Geralt and the other Witchers at Kaer Morhen, where she's become quite skilled and definitely has a sense of destiny that she'll have to embrace at some point. But given that it's been a bit of a wait for this series one can only hope that season 2 will feature a bit of a time jump since the younger actors will have grown a bit and started taking on a slightly different look. Ciri, as many fans know, ends up becoming quite powerful at one point, but that's hopefully bound to come later in the story. As of now, it's enough to think that we're going to see more of Geralt and see how his various adventures will continue to shape the story, while Ciri and the others help in their own manner to continue this tale as it was written.
This would still be a good time for those that are interested to brush up by reading the books that detail the Witcher's story and find out what they could possibly expect as the show moves ahead. It might also be nice to know simply because while five more seasons might be the goal the unfortunate fact is that if Netflix is bound to play around as they do, and if the show does end up becoming more expensive, it's very likely that even one of the biggest shows could be on the chopping block. No one wants to hear this obviously but it needs to at least be put in the background for people to think about at times so that they don't get their hopes too far up. It's a big hope of course that The Witcher will in fact last for five more seasons and that each season will be just as good as the one before or even better.
But from a realistic point of view, too many shows start to decline as time goes on and unless someone is pushing to create an exemplary season every single time, then it's very possible that even The Witcher could suffer from a bad season or two. After watching the first season it might be difficult for some folks to think that this is possible, but every show has the possibility of tripping over its own feet so to speak. Let's hope that this deal for five seasons is going to work though since The Witcher is one of the hottest shows on TV right now.