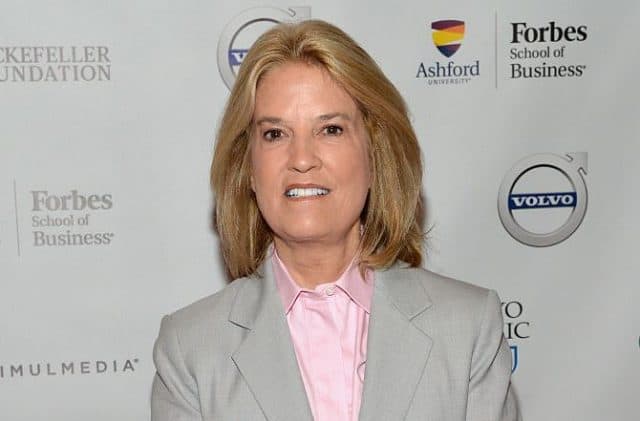 Fox News anchor Greta Van Susteren has abruptly left the network effective immediately. Van Susteren, who worked at Fox News for 14 years and was host of one of the network's main shows, On the Record, explained her decision in a post on her Facebook page on Tuesday afternoon.
"Yes, I have left the Fox News Channel," Van Susteren wrote in the post. "On Thursday night, I made my decision and informed Fox News of my decision that I was leaving Fox News Channel per my contract. Fox has not felt like home to me for a few years and I took advantage of the clause in my contract which allows me to leave now. The clause had a time limitation, meaning I could not wait."
Van Susteren continued her statement, saying, "I love my staff, I love my colleagues, and I love the crews. That is the hardest part of this decision as they are wonderful people. And most of all? I love the viewers — even the ones who have gotten mad at me over the years and taken swipes. :) I hope to continue my career in broadcasting."
"We are grateful for Greta's many contributions over the years and wish her continued success," Fox News co-presidents Jack Abernethy and Bill Shine said in a statement.
Senior political analyst Brit Hume, who used to host Special Report for Fox News, will temporarily host On the Record, which airs nightly at 7 p.m. Abernethy and Shine called Hume "the ideal choice to host a nightly political program while the most dynamic and captivating election in recent history unfolds."
News of Van Susteren's exit comes on the same day as Fox News has agreed to a $20 million settlement with Gretchen Carlson, who filed a sexual harassment lawsuit against the network's former chairman and CEO, Roger Ailes.
[Photo credit: Slaven Vlasic/Getty Images]