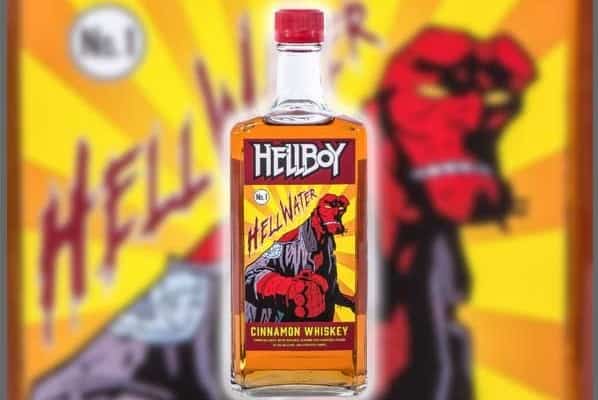 While Guillermo Del Toro may have crushed fans in telling them that a continuation of Hellboy would "never continue" under his direction, that doesn't mean different iterations of Hellboy won't be coming out in the future. It also doesn't mean we can't keep being creative with the franchise. Cue in Hellboy Hell Water, a new whiskey that actually exists and will be available for purchase. It was announced this week that XXX Distillery's two locations in Sevierville and Pigeon Forge, Tennessee will craft produce, bottle and ship Hell Water to distributors across America.
Hellboy Hell Water is small batch naturally flavored cinnamon whiskey. It is micro-distilled, hand bottled and styled in the old traditional process of making Southern Corn Whiskey. Old fashioned corn whiskey uses only the finest corn, natural ingredients, spring water, glassware and craftsmanship.
I'm not going to lie. I cannot stand Whiskey and frankly I don't understand how anyone could drink it without adding at least some kind of sweet drink to it. But to each their own. The best part of the Hellboy whiskey brand? It's 66.6 proof because…..obviously.
The Whiskey will be available on April 14th.