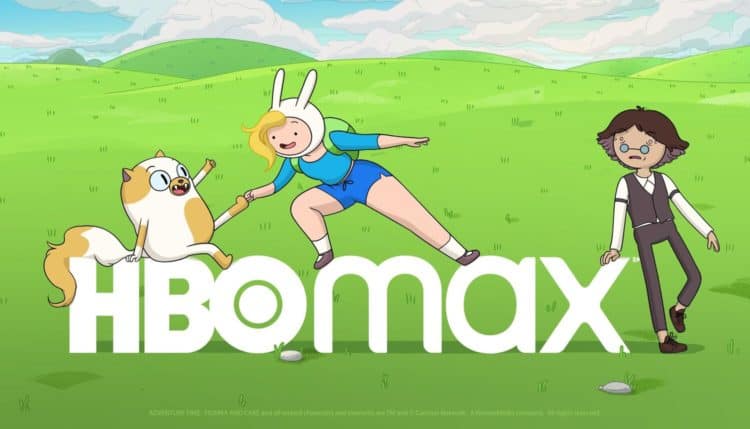 It looks like Fionna and Cake will be getting ten half-hour episodes to cavort about on HBO Max for an Adventure Time series that will feature the two making their way through a multiverse with an enemy intent on taking them out but at one point or another. Just in case you were thinking that Adventure Time might be coming back, don't get your hopes up since this spinoff is going in its own direction while most likely using the methods and techniques that made the original show popular in the first place. After showing up earlier in the original show it would appear that fans took to Fionna and Cake, who are essentially gender-swapped versions of Finn and Jake, gained traction when they were first introduced and have been fairly popular ever since. The likelihood that fans will get into this show is pretty high actually considering that Adventure Time has been one of the most loved animated shows since it arrived, but how long it will last is anyone's guess at this time since there's no telling if there will be a second season or not.
In all honesty, it feels likely given that the interests of the fans are likely to align with this show since it is, in some way, a return to what they want to see and something that could very easily build into another fan favorite that will stick around for a while. At the moment though it's probably best to wait and see how things go. To say that animated series has changed several times over the years is definitely an understatement since shows like this were likely being thought up decades ago, but they weren't nearly as prominent as they are now. When one thinks about it, Adventure Time isn't nearly as old as other animated series since it came out in 2010, but the popularity the show enjoyed has gone far beyond that of many other shows.
It has yet to be seen if Fionna and Cake are going to enjoy the same kind of attention, but it's a safe bet that a lot of fans will find it necessary to give this show a chance and perhaps even get into it just as much as the original program. If it does end up being just as popular it's not hard to think that it could stick around for some time to come and become another fan favorite that will be given the green light to go ahead for another show. Of course if it does end up being just a limited series then it might still be counted as another great addition to the main idea and something else might be thought up eventually. Much like its competitors, HBO Max has been busily buying up and developing properties that will appeal to their subscribers and might have hit a high note with this one since Adventure Time tends to spark quite a bit of interest that the site could really use. In terms of where they stand with the other streaming sites, HBO Max is still looking pretty good since they have some of the most popular movies and shows to date and have been pushing them as much as possible.
When it comes to animation one could say that HBO Max isn't exactly the authority or even the spot to go for this kind of entertainment compared to the other sites, but there are a few shows that are fully capable of taking advantage of HBO's visibility and the fact that many people still trust in the name at this time. There's no doubt that this factors heavily into the idea that Fionna and Cake could be something that might be looked at as a budding success, though like always we're going to have to wait and see what happens since celebrating prematurely is rarely a good idea. But with the fanbase that Adventure Time brings with it and the fact that a lto of people are more than willing to make the jump from the main show to this spinoff it's bound to happen that this will end up being something that will become a good idea and will add to HBO Max rather than become an uncertain drag on the site.
Gender-swapping, and even species-swapping in the case of Cake, has become something that many people have gotten used to in a number of shows and movies, and while some folks might still have a bit of an issue with it one has to realize that it's one more route to take when creating a new idea. It does feel as though plenty of fans won't have that much of an issue with it if any, since it's not too different from the original and should be able to give the same type of enjoyment.