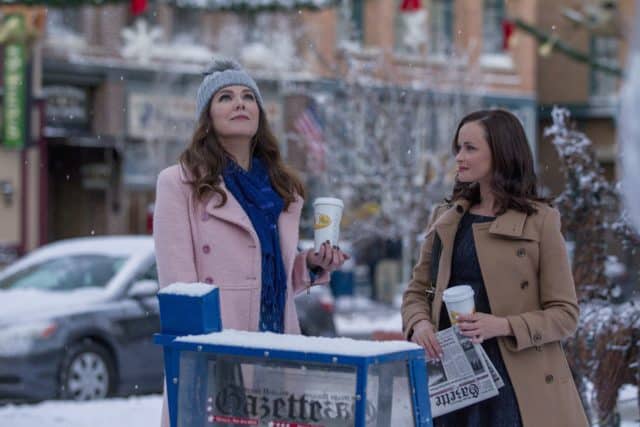 If there's one show that has a fan base of incredibly devoted people it's Gilmore Girls. The excitement and hype surrounding Gilmore Girls: A Year in the Life was the kind of stuff that Game of Thrones fans would display. So you can imagine what the collective Gilmore Girls population is going to think about a potential season 2 to the rebooted season 1 starring Lauren Graham and Alexis Bledel.
According to The Hollywood Reporter, Netflix chief content officer Ted Sarandos told the U.K. press association over the weekend that the streaming site is in "very preliminary" talks with Gilmore Girls creators Amy Sherman-Palladino and Dan Palladino about the possibility of a second season. "We hope [there's more]," Sarandos said. "We obviously loved the success of the show, fans loved how well it was done, it delivered what they hoped. "The worst thing is to wait a couple of years for your favorite show to come back and for it to disappoint you, but they sure delivered and people were really excited about more, and we have been talking to them about the possibility of that," he added.
This would make complete sense given that fans were pretty pleased with the first season of the reboot. It would be a shame to can the show for no true apparent reason. The only hiccup in this scenario is that Lauren Graham has just been tapped to star in the Fox sitcom pilot Linda From HR, while Bledel has a role in Hulu's upcoming adaptation of The Handmaid's Tale.
So even if the two wanted to reprise their roles it might be a little dicey. We'll keep you posted.