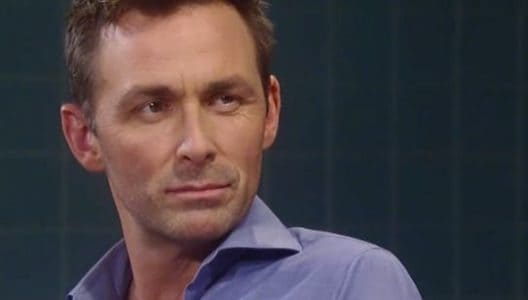 General Hospital fans are in for a big treat in the near future, and we can't wait to share it with you. Everyone knows that there is a definite connection of some sort between Peter and Valentin but we can't quite figure things out with them at the moment. They have something to discuss and something to focus on, but we don't know what it is. They have to focus on keeping their secret, but we hear that Nina is about to learn that her husband is more involved with this situation than anyone thought possible, and it's all bad news.
Now it's going to come out, and people are going to be furious that this entire situation is going on. They want to know why there are so many lies, why so many people aren't going to focus on things that they can't leave well enough alone, and they are going to really make Nina mad. She will find out that it's his relationship and history with Peter that got her brother killed.
And we think she might just kill Valentin herself. She loved her brother more than anyone in the world, and finding out his death is the result of her husband's inappropriate behavior is going to cause her to lose her mind. And we don't think she can focus on anything other than what is going on in this moment. She's furious, and she's going to make him pay more than he's ever paid for anything.
Tell us what's wrong with this post? How could we improve it? :)
Let us improve this post!