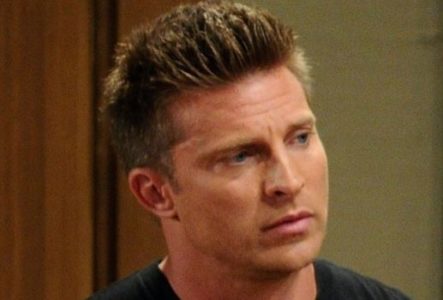 General Hospital fans just don't know who is Jason and who is Andrew. Right now we all want to believe that Six is Jason and Jason is Andrew, but the clues just keep us from believing anything solid at the moment. Andre made a comment that Six returned to Port Charles because he wants to be with the people he believes are his family, and that makes us believe that Andre is insinuating that he merely believes this but that it is not the truth. And that's something to think about.
Then again, we also think that the paperwork Franco was given proves that Jason is actually his own twin brother, Andrew, and not really Jason. It would make so much sense given the fact that he came home from being kidnapped and held hostage on Cassadine Island with a new face, but what do we know about things like that? It turns out we don't know much, and there's not much to tell at the moment.
But we hear that there is a good chance we will learn soon who the real Jason is and who the real Andrew is, and it might shock us all. Of course, it's going to shock us. We think it's one but want it to be the other but then we want it to be the other again, and we can't get anything in our minds to agree with what's going on in our hearts this week.