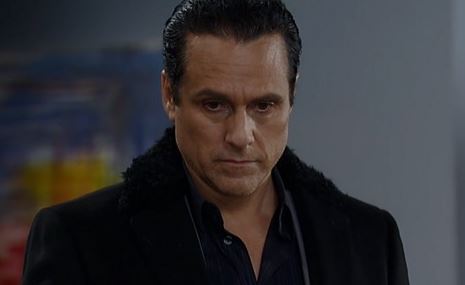 General Hospital fans realize that Sonny is not someone you want to have on another team, and Jax should have known this when he made the decision to get back in bed with his ex-wife, Carly, who happens to be married to Sonny. Now that Sonny knows that Jas has moved onto his wife, he's going to do all his can to make Jax pay. We believe there might be some information coming his way that will make revenge much sweeter, and it's coming by way of Jason. Jason is a cop, and he's proved very useful to Sonny over the years. These two have been good friends for a long time, because Sonny knows the value of having friends on the force.
While we have no idea what information Jason might bring to Sonny, we have reason to believe it will really hurt Jax that the information is now in Sonny's hands. The news will make it possible for Sonny to get back at Jax in a way that's far more painful to him than a few nights with his ex-wife. Will Jason play a part in this revenge? We don't think he will help Sonny go through with this plot, only because he is a police officer and he must distance himself from this kind of plot. He might not have a problem giving the information to Sonny, but he knows he cannot be involved in it.
Besides, Jason has a lot more on his plate than just Sonny and his issues. He's got to get his son in order — and he's got to get his ex to see that there is far more to their story that they imagine. Liz and Jason aren't exactly getting along at the moment, and they are both to blame. Just because Jason doesn't want Franco involved in Jake's life doesn't mean that he gets to treat Liz poorly, and Liz can't treat Sam poorly either. These two need to spend some time focusing on their own life and what they can bring to the table before they start messing with one another and their respective personal lives.