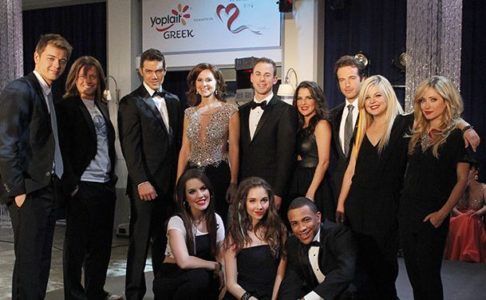 General Hospital fans will reel this week when a child drops a bomb on an adult he simply did not see coming. We all know little Jake is not the sanest of children at the moment. His grandmother's book has managed to do some weird things to his mind and he's losing it quickly. He's in a place that everyone is worrying about, and they're right to wonder about this little boy's sanity. What they're not right to do is continuously fight one another about his treatment. With his medical knowledge, Franco knows this boy needs help. But his mother, Liz, is more concerned with keeping his father, Jason, out of the loop. What they're forgetting is that this is a child who needs some serious help — thank goodness Franco is there for him as he seems to be the only adult actually paying any attention to this small child.
What we learn on Tuesday is shocking. We will see Jake sit down with Franco to discuss some of his feelings and what has been going through his mind as of late. What we learn is that this little boy is not in a good place — it's worse than we thought. When he announces something shocking to Franco, everyone will reel. This little boy is going to tell his mother's boyfriend that Jason is not his biological father.
We all know that Liz once had a DNA test run to find out who was the father of her little boy, and she burned the results. She's the only one who knew the true identity of his father to this point, but it seems the little boy has his own opinion on the entire situation. Is he correct? Is there a chance that Jason is not the father of this little boy? Does this explain so many things that have been going on lately? Does this help to make everyone realize this little boy is, in fact, a child who needs some very serious help? We don't have a clue what is going on in the life of this little boy.