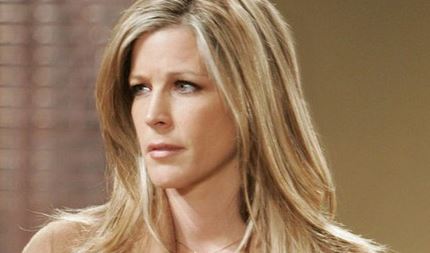 General Hospital fans are still reeling after hearing Carly announce to the world that she has some serious issues with all that Sonny has done. She told her son that she feels so responsible for all that's happened to Jason. She feels that if Sonny hadn't lived the kind of life he's lived to this point, Jason's life would not be hanging in the balance like it is now. She's upset, but is she so upset she will rethink her decision to be with her husband? It's probably too early to tell, but we suspect she's going to have a lot on her mind in the near future.
She's not someone who knows precisely what she wants all the time. Carly is known for making very rash decisions, for changing her mind regularly about the things in her life, and she's not even sure she has a chance to fix what she believes is the biggest problem she faces. With that in mind, what do we do? She can't just leave it at this.
So we make a prediction. We predict that Carly will change her mind about many things, including the way she feels about her husband. She will flip flop back and forth, but when Sam and Jason decide to separate themselves from the Corinthos family a bit, they might end up bonding once again. It's all up in the air for now, but we think they do have a chance of being together from this point on.