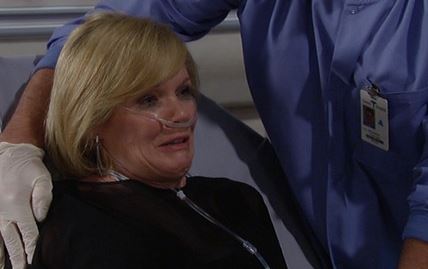 General Hospital fans aren't going to see things today the way they usually see them. It turns out we are going to see one thing today, and it's not anything to do with any of the current stuff going on in life. We will see plenty of characters, but we won't see them in their current state. We are going to see them as they were in the past, and we are going to see them in a very special manner, which we will talk about later.
Today is the day Ava undergoes the surgery she's been so desperately waiting on to see if she can fix her face. She was in a terrible fire when she lit a boathouse on fire to get away from Sonny and Carly after they found out it was her who switched out their son's medication that ultimately led to his tragic death. They were furious, and she wanted to get away.
Instead, she ended up being burned — literally — in the fire that she set to keep them away. It was her own fault, and she has nothing to say about that. She's going to have her surgery today, and we will see nothing but Ava in surgery. She will go through the motions of being sedated so she is out and feelings nothing, and that is when we are going to see her enter her dreams and fall apart. And now she is going to go under, and she's going to think.