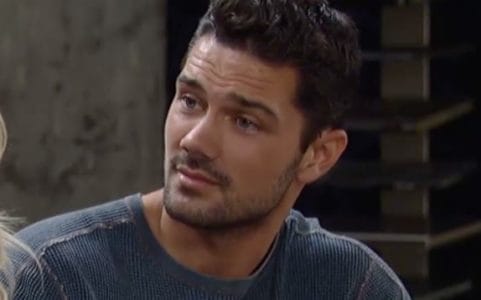 General Hospital fans tell us something is going to happen that's going to leave Nathan devastated. What might it be? He has so much going on in his life right now, and we can't even imagine that he's going to find something terrible. Would it have something to do with Maxie's return? Is there a chance their marriage is in trouble? Will they be able to get past what's ailing them? Will he have a problem with his new friend, Amy?
They are working together closely on a new project, and it seems that things are getting a little crazy in his life. Perhaps Maxie and Amy will have some issues that put him in the middle of things, and he will be heartbroken to have to make a choice between a friend and a his wife — though that's an answer that seems abundantly obvious to the rest of us.
Or what if it has something to do with his sister? Is Nina all right? She's been through so much in the past few months, and it might be something with her. She's got a long list of troubles right now, and he might find out Valentin is causing issues. Whatever is going on might be too much for him to bear at the moment, and we just can't be sure right now. He's got to keep his head up, though. We can't wait to find out what's going on when it all goes down. Is it his sister? Amy? Maxie?