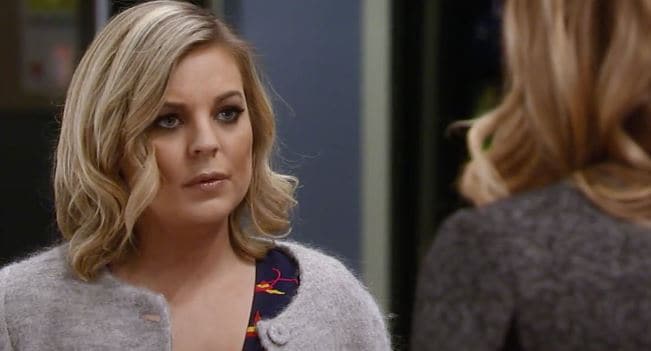 General Hospital fans know that characters come and go. It's what happens on daytime television. Some people don't work on the show. Some want to move on with their lives and have babies or get married or move on to other television or movie careers. Some people simply can't handle the every single day schedule of a soap and the constant work that needs to be done to remember lines and make sure things are working accordingly. Some characters are done when they are, and they get written off the show. Most of them are amazing, but some characters get written off in a way that doesn't make much sense or else it makes fans very angry. Here are a few of the worst GH send-offs we could think of.
Luke Spencer
Let's face it — he is one of the great. He is one of the men who brought this show to the kind of fame it has now, and it's the show that makes people remember the greatest daytime love story of all time. Luke and Laura. Their wedding was one of the most watched things in the middle of the day in the middle of the 80s when people had to use giant VCR tapes to film things manually or they missed it for good. It was a terrible time for humanity when their machines simply could not do all their dirty work for them. But this was something else entirely. He was a main character. No, he was THE character on this show that did all he could to make this show what it was and what it is now. And he's someone everyone misses. And we are all upset how he went out.
He just left. We knew that the actor was leaving the show after three decades, and we weren't even mad about it. He did what he could do, and he did it well. Time for him to move on was here, and we got that as fans. But he left in the most boring way possible — by his own choice. The man lost loved ones, faced horrible moments, cheated death more times than he could count, faced death like monthly or something, and overcame some of the most amazing things in the world — and he chose to leave.
He chose to leave Port Charles because he had too many bad memories and demons. He wanted to go to another country and spend his life doing whatever he wanted to do because the ghosts of his past were too much for him. The murderers, the killers, the enemies, and all of the actual tangible problems he had in Port Charles couldn't keep him away from the love of his life — Laura — but his bad dreams could. Whatever.
Robin Scorpio
Okay, so she was done, and we get that. But her husband left her to be with Sam, their baby was all alone with her. Sam's husband and the love of her life was dead and gone, and they were together. And then Jason showed up alive and well and Patrick was no more, so he had no more Sam, and he ran back to Robin. They decided that they wanted to be a family again with their daughter, and they moved when they both got jobs in California. Boring.
She was one of the best characters on the show. Some of her stories were the most amazing, most beautiful and most heartbreaking in the world, and this is how she left? It was not something that we loved or wanted to see happen, yet it happened. And that is what is bothering us. She went back to him and that was that. She left. There was no more. They were done with her, she left. She comes back sometimes to help her mother out, but she's not nearly as exciting or as touching now as she was in the past. Now she's just there on occasion. It was a sad moment for us as fans, and we did not like to see her go in this lack of glory. It was not what we wanted, and we are certainly disappointed in the way it all went down for her.