It's been ten years since Ryan Coogler made his feature film debut. Since Fruitvale Station, Coogler has gone on to do bigger and better things. Most notably, the writer/director helped restart the Rocky franchise. The 37-year-old also had a hand in getting Marvel their first Best Picture nomination thanks to Black Panther.
Coogler managed to break through the barrier and has cemented himself as one of the best filmmakers in Hollywood today. Still, his best feature in his filmography remains his first. In fact, out of plenty of directors that have come out firing with a strong debut, Fruitvale Station remains the best in the 21st century.
Oscar Grant Isn't Treated As A Perfect Angel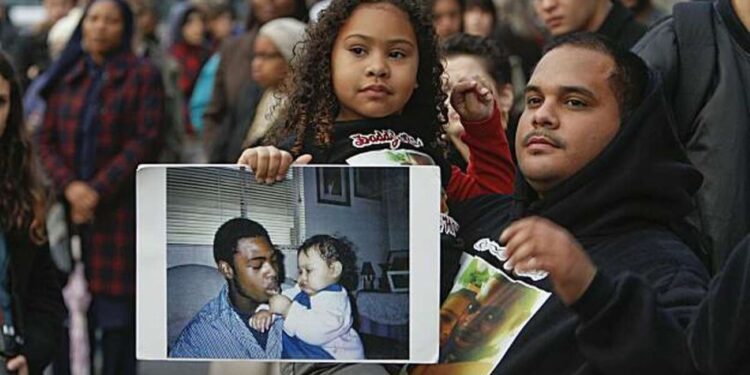 Sadly, police brutality exists across the world, especially against Black men and women. Though the story of Oscar Grant is quite different, the report of another young Black male shot by a Police Officer sent shockwaves throughout the entire country. Fruitvale Station documents the last date of Grant, who spent time in San Quentin and is trying hard to live clean and support his girlfriend and young daughter.
What's beautiful about Fruitvale Station is that there's nothing black and white about the subject. Oscar is no angel. The film never tries to paint him in that matter. Instead, Coogler cleverly showcases the humanity behind what many people would consider another street statistic. Simple moments such as Oscar putting a snack in his daughter's lunch bag. Or his coming to the aid of a dog that's been run over, it highlights that he's a good human being who made some drastic mistakes early in his life. Nobody is perfect. And Coogler does an excellent job of displaying his humanity without going overboard by painting him as something he's not.
The Subject Matter Isn't A Black And White Issue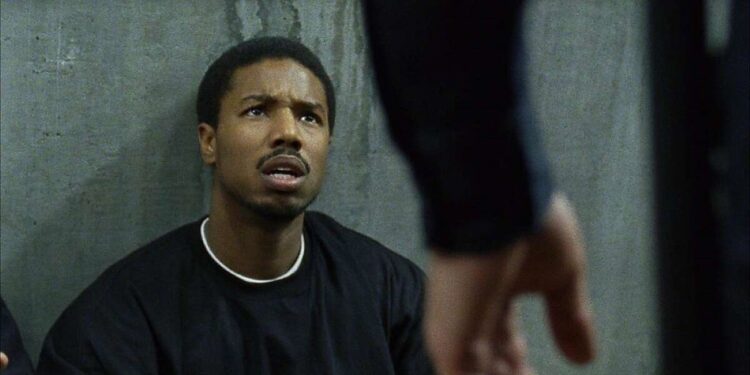 The feature has a sense of dread because we understand the climax. Unfortunately, Oscar dies on a night when he should be celebrating life. What's brilliant about the final sequence is that Coogler doesn't intentionally cast the police officers as villains. Sadly, there are bad cops in this world, but not every one of them is.
Coogler instead focuses on the humanity of Officer Ingram. Admittedly, no one knows the full story behind the real incident. To be fair, no one except the people during that moment knows what really happened. However, After accidentally pulling off the trigger, Ingram immediately displayed empathy and sorrow.
It helps that Chad Michael Murray really sells the moment. But it also shone a light that these men and women in blue can make mistakes too. As previously mentioned, there are bad cops in this world. Plus, some see a certain image of Black men and women in this country. That simply isn't the case in all incidents. Accidents happen, and delicately balancing the subject matter's humanity made the story more powerful and organic.
Ryan Coogler's Work On Fruitvale Station Is Incredible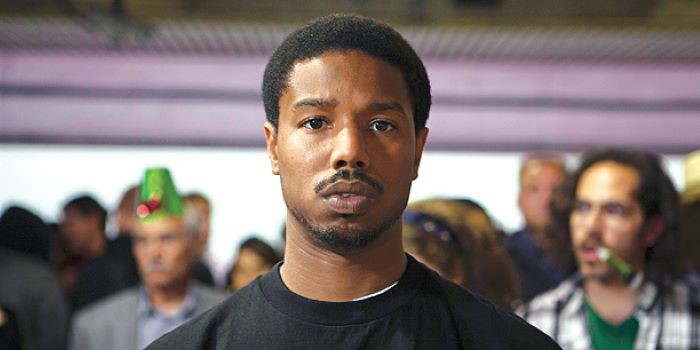 Fruitvale Station says so much without saying it at all. The character-driven piece follows a conflicted man trying to suppress his demons. We're able to relate to Oscar not because of the real-life story. It's because he's a dimensional human being. He's a young guy who's made a ton of stupid mistakes. Obviously, it goes back to his upbringing and the environment that led him to his bad decisions.
The subtle moments are displayed by the people he talks to and the world he lives in general. The story is handled with care, and so are the choices Coogler makes to portray the subject matter. He doesn't just preach or shovel his message down our throats. He wanted us to see the humanity in Oscar, even though we understand that his fate is sealed.
The best films highlight strong and incredibly flawed characters. Not just the lead, as we understand the impact everyone has surrounding Oscar's life. His girlfriend, mother, and daughter have a layer that adds to the important conversation and brings out the best in Oscar. Fruitvale Station remains the best feature in Ryan Coogler's filmography.