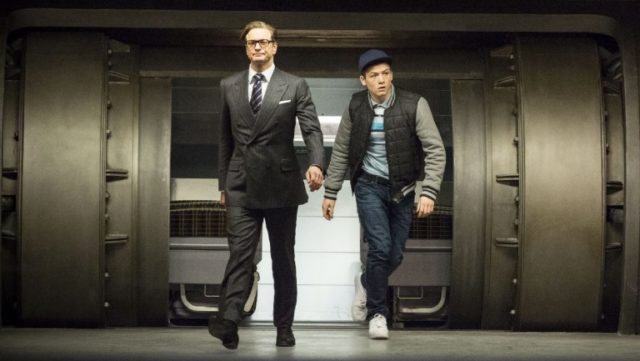 Fox is being sued by a screenwriter that is making the claim that the film Kingsman: The Secret Service, stole his story. On one hand I'd love to say that he deserves to see something for the ideas that they supposedly stole, especially if there's concrete evidence that it did happen. On the other I would rather see the guy learn that ideas are not always trademarked and that whether it was his idea to the letter or not people can adapt what they feel like from other stories. Whether it's going to be seen as a ripoff or not isn't the point, it's who gets it to the public in a way that's going to be noticed. As a writer that's hard to say but it's also a hard truth since anyone could read anything that's offered on the shelves, physical or digital, and then come up with their own version that's a carbon copy but still has enough differences in it to be called unique.
I don't believe in theft of one's story and I know if it happened to me I'd be quite angry and want to take a piece out of anyone that attempted it. But the truth remains that if those that created Kingsman were able to get the attention of the public first and in a much bigger way I don't see his lawsuit going anywhere. Plus, unless everything in his screenplay that was allegedly used for this movie without his permission was trademarked then the ground he thinks he's standing on could be quite shaky indeed. If he does have anything to work with then it would be the misappropriation of his work by those that were somehow contractually obligated to inform him when they wanted to use it and how. But then again considering that it's Hollywood the chance that he'll win the suit seems kind of dim unless someone manages to step forward and with a clean conscience state that he was in fact ripped off.
It would also be very easy to dismiss this as someone making up a story that coincided with his story in various ways that doesn't seem natural and he took offense to it since it was so similar. If that's the case then he would need to suck it up and move on since the idea that two people could make a very similar story in so many ways is eerie but it is possible. I've seen too many stories come out after those I published and were nearly identical in many ways but were still their own unique stories. I didn't go running for a lawyer mostly because I didn't care. Of course I'm the kind of guy that writes for the fun of it first and the profit second. If this guy really wants to win this suit then he needs to come up with some sort of hard evidence that he's telling the truth and that Fox did in fact take his ideas without permission.