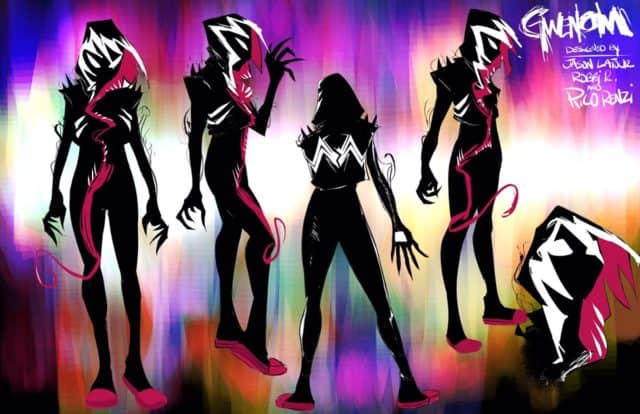 Since her debut in 2014, Spider-Gwen has quickly become one of Marvel's most popular comic properties. Along with the likes of Miles Morales and Kamala Khan, she's amassed a huge following as one of the company's new roster of young, diverse heroes.
As most Spider-Man fans — or at least anybody who saw The Amazing Spider-Man movies — know, Gwen Stacy was one of Peter Parker's myriad of love interests. While retrospective looks at the character have tried to flesh her out beyond simply being Parker's out-of-his-league girlfriend (much like the more popular Mary Jane Watson), very little has really ever stuck when considering the tragic origins of a character best remembered for dying despite Parker's desperate attempts to save her.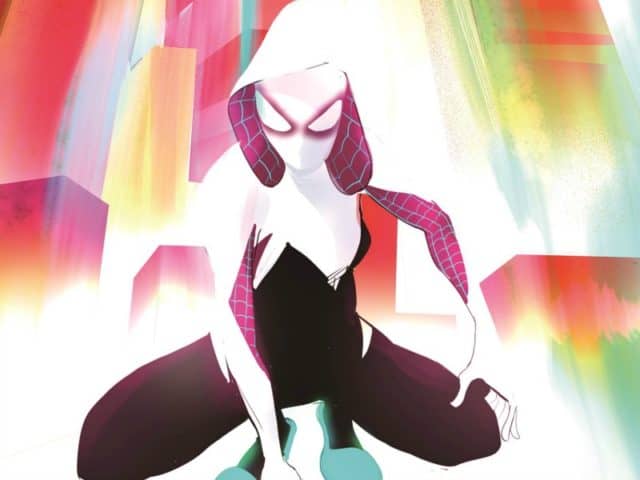 Three years ago, the outstanding Spider-Verse event brought every alternate, extra-dimensional version of Spider-Man together in a way against a family of Spider-killing aristocrats. One of these alternate versions was Spider-Gwen: a version of Gwen Stacy who was bitten by a radioactive spider instead of Peter, the latter of which went on to become her world's version of the Lizard. She was young and brash and played drums in a heavy metal girl band. In short, she was built from the ground up to be as inhumanly awesome as popular.
Her show-stopping reveal was instantly spun off into her own solo series, regular crossovers with other popular Marvel characters and even an alternate version of her based on a jokey comic cover trying desperately to emulate Deadpool (aka, Gwenpool). And sure, while her character is decidedly still in the "testing" phase in an attempt to round her out and work out all the kinks, her broad and intensely devoted fan base proves that she has a bright future ahead of her at Marvel Studios.
Sony seems intent on doing everything in their power to cash in on what Spider-Man rights they still have access to. They're giving us spinoff after spinoff — from Kraven the Hunter to Miles Morales — and yet no Spider-Gwen? That's just leaving money on the table.
It was recently revealed that the next chapter in the Spider-Gwen story will involve her own version of the symbiotic black suit that's become one of the most popular aspects of the Spider-Man franchise: Venom. Or, rather, in this case, Gwenom.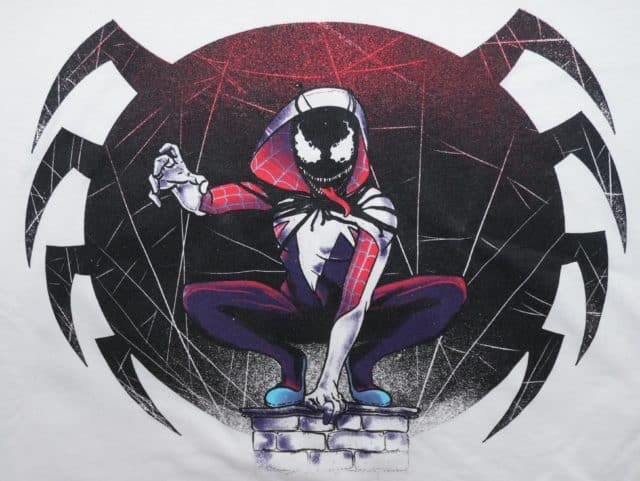 Appearing on social media this week was a particularly striking version of the illustrious Spider-Gwen. Rather than her usual white-hooded costume, she was decked out in black from head to toe, the only white accenting her inky palette. Her normally rounded hood took an exaggeratedly jagged appearance — clearly calling back to Venom's dislocated-looking jaw — with a dangling red strip reminiscent of his unraveled tongue.
I honestly can't bring myself to muster much excitement for Sony's planned Venom movie. They already botched the character in 2007's Spider-Man 3 and other than picking a better actor this time around, I can't see them doing any better with the character with their second pass.
Gwenom, however? That I can get behind. Give me that, and you can name your ticket price.
Save
Tell us what's wrong with this post? How could we improve it? :)
Let us improve this post!