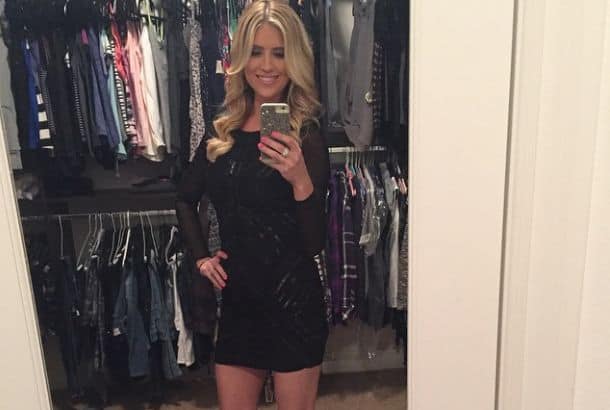 The marriage of Tarek and Christina El Moussa is ending in divorce and it appears that Christina is already moving on. After her alleged relationship with the show's contractor Gary Anderson had been talked about, photographic proof seems to have arisen. The Flip or Flop star was spotted taking a walk with Anderson in Yorba Linda, California. Apparently the images were taken near Anderson's home.
A source told the gossip mag In Touch that the alleged new couple, "seemed so relaxed and comfortable together – totally in sync." The source added, "Christina looked adoringly at him. She was beaming!"
At the end of 2016, Christina El Moussa split from her then husband Tarek El Moussa. However news surfaced that the two had been separated since May. Many people, including producers, have questioned what will happen with the show after the divorce.
Christina and Tarek have gone on record in saying that despite their divorce they'd like to continue working together and for the show to go on. The exes are currently working together on the latest season of Flip or Flop but the future of the show is definitely in the air.
The couple were married for seven years and have two children together. Tarek's love life hasn't been made too public but he too has been rumored to be linked to the ex couple's former nanny Alyssa Logan. Though there have been no confirmations that the two are actually together.
Do you think the show should go on? I personally like the idea of the show of Flip or Flop but it's hard to watch these two now that we know they're not really a couple. More than 50% of the show's draw is their actual relationship. The hard sell for the show is going to be utilizing the angle of "despite their divorce they're still as fun and entertaining as before." That's up to audiences to decide.
Photo via Instagram