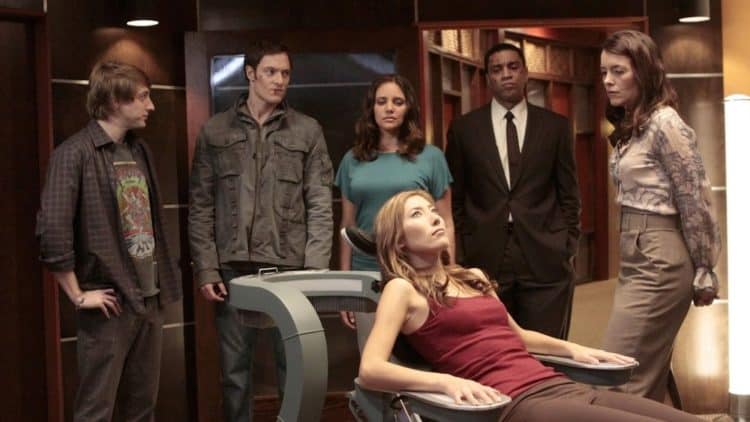 One of the biggest downsides to having so much variety when it comes to TV shows or movies is that eventually there are going to be a few programs that will slip between the cracks and get 'lost' for lack of a better term. These underrated gems usually don't get enough credit for their story, theme, and the fact that they do have something to offer, and as a result, they get canceled and almost forgotten at times. But some of them have managed to gain a cult following for their own reasons, either because people enjoyed the story, the cast, the settings, or all of the above and more. Bringing them back can be a seriously tough thing to do though since the networks that released them in the first place saw how they did and might not be willing to take the risk again, or might have found something that can serve as a better replacement, making the show kind of pointless. It's possible that these shows can find homes on different networks, but again, if they fail to impress or don't have the right stuff that a network is looking for, then it's possible that they'll be passed on and put in the archives for a while. It's not always fair, but it's usually all about the ratings, which means it's about the money.
Here are five of the most underrated sci-fi shows on TV.
5. Warehouse 13
This has been linked to Raiders of the Lost Ark and for good reason, since the main protagonists go seeking out dangerous artifacts that have accumulated a great deal of power that, in the wrong hands, could be extremely dangerous. In this manner, the show does feel as though it could be kind of predictable and not at all able to sustain itself for that long. But at the same time, there are so many ideas that spring to mind when dealing with dangerous artifacts and infinite space to put them in that it's hard to wonder why the writers and the studio didn't make this show even bigger since it could have extended in a lot of different directions.
4. Legion
It's a little frustrating as a former comic book fan to see how so many live-action attempts are being bungles these days, especially since superheroes and other characters are either being de-powered, overpowered, or otherwise turned into parodies of their comic book selves. This character is someone that could have been portrayed in a much better way considering all the personalities that are ensconced in his head and the powers they control. Plus, thinking of how it could have at least tried to implicate Charles Xavier in a bigger way is something that gets the old idea pot bubbling.
3. Continuum
Did anyone ever think that time travel would be a mundane plot point that could be easily glossed over? This show dealt with time-traveling terrorists and a cop that was out of time but were still determined to play out their roles, for good or ill. It does feel as though this show could have used a slightly bigger push in a different direction that might have helped it appeal to a bigger fanbase than it already had. Who knows, maybe one day this show will make a comeback of sorts, but until it does one can at least hope it would be given a slightly upgraded feel if it were to be revisited.
2. Dollhouse
The premise for Dollhouse was fun and even great, but for one reason or another it fell flat after about the first season and by the second season it was over and done with. If it were to be brought back it does feel as though focusing on the action would be a better idea while trying to keep the character development in place but definitely a minimum so as to keep things moving along a slightly quicker pace. There are times when a show is actually quite well done but could improve in a couple of key ways that would have allowed it to stick around. It might have been that Dollhouse needed to be quicker off the blocks.
1. Sense8
Inclusivity and diversity were big parts of this show and actually helped to make it even more appealing since the plot was fun and exciting at the same time. It held enough mystery and danger that it could have been one of the better shows on TV for a while, but getting canceled was pretty much it since the show was over and done with after this. Why such a thing happened is hard to say, but it does feel as though this show could have lasted a while had it been given a slightly different pace. Other than that, the settings and characters were pretty well developed.
We can't keep everything, unfortunately.