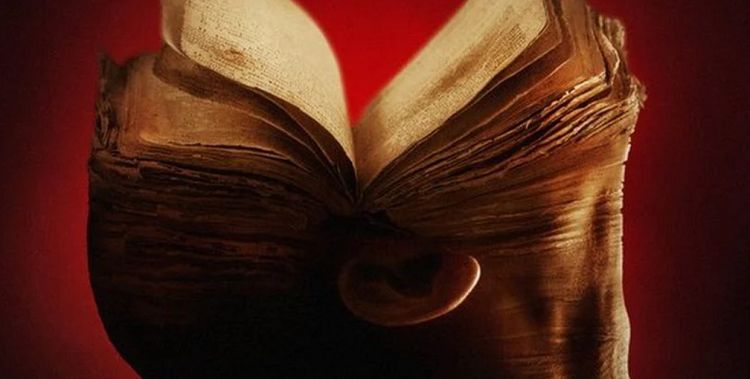 The image is kind of disturbing, isn't it? The Books of Blood by Clive Barker are the kind of stories that will leave you wondering about the man's stability no doubt, but it could also give you a glimpse into his twisted dreams and nightmares that have been entertaining readers for years. The truth is that the famous author is someone the knows how to spin a yarn that will likely stay with you for a while, not to mention be there when you close your eyes. The type of horror and imagination that he comes up with has a distinctive style to it that tells you that Barker is very similar to other writers, but has taken things in a very different direction since the Books of Blood manage to convey a singular truth about the human condition that a lot of people don't want to think about most times. Within the group of stories that make up the various books, one can easily see just how twisted Barker's designs become since he takes the reader down a winding and treacherous staircase, unveiling one story after another as he goes. Some might make a person laugh a bit, others might make them fantasize. But in the end, everyone will get the idea that 'we're all books of blood, wherever we're opened, we're red.'.
Here are a few things we're hoping to see from Hulu's adaptation.
5. The Yattering and Jack
Imagine a demon possessing your home that can't touch you, can't do as it wishes with you, and yet can disrupt your home and your life in ways that you can't imagine, so long as it doesn't leave the house. Barker has some seriously different ways to look at demons and the rules of the netherworld, but the Yattering is a malevolent spirit that's easily manipulated since Jack is a simple person that doesn't want much and isn't easily fazed. The story could be a dark comedy of sorts if it's played out in the right way, but it could also be a good opener if whoever is directing wants to go that route.
4. Hopefully, there won't be any limitations placed on Barker's imagination.
There are bound to be changes to the story, that's a certainty that's difficult to fight against since any director that decided to take this on would have come in with their own ideas and vision for the various stories that are to be told. How these stories will be told is anyone's guess since Barker has a vivid imagination that's not hard to keep up but is still a lot to take in at once. When it comes to horror he's pretty good at what he does. He's not quite a Stephen King level author when it comes to the thrills and chills, but the way he describes his stories is something that anyone should hope to see portrayed accurately on TV.
3. In the Hills, the Cities
Two cities go to war in the strangest way possible as every citizen within each city links up to become a rolling mass of bodies that each form a juggernaut made of flesh and bone, their bodies becoming crushed and pulped with each movement and each thundering hit. A gay couple comes across this madness at one point and while only one of them survives, he can't help but witness as one city falls and, as one can imagine, the people that lose are broken as their city, meaning their bodies, fall to the earth in a calamitous fashion. If this one can be told as it is, then the result should be amazing.
2. Everything should tie together by the end.
The entire book of stories does eventually tie together in some way at the end, though it's been so long since I read the book that one might have to look online, or buy a copy, to see just how it ends, because I'm not going to spoil it for anyone that hasn't read the book just yet. This would be a good time to go out and find a copy however as the Books of Blood are a great read and they manage to convey a sense of wonder and awe that's second to none really since Barker is a masterful author and someone that's worth reading.
1. The Book of Blood
The main point of the whole story as you can guess is this book, and it's the crux of the whole thing. This should be how the series hopefully starts and ends up since this story is pivotal to the rest and will serve as both engine and anchor. By the time the series is done people should have a pretty good idea of what it was all about since the main point isn't bound to be hidden.
Give the book a read before you watch the series, it'll make it all the better.