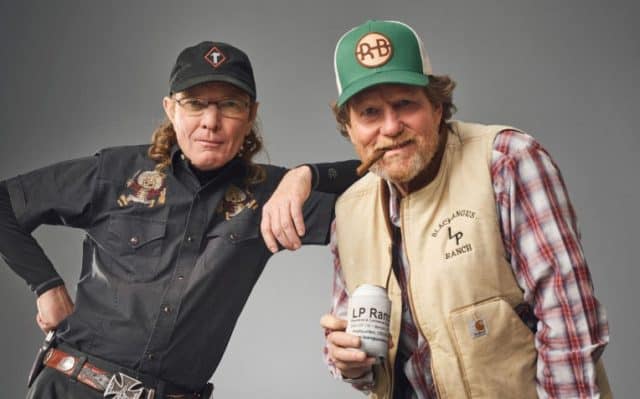 Most people are familiar with who Matthew McConaughey is — famous, amazing actor seen in movies all over the place. However, what many people don't realize is that he has an older brother. Another thing many haven't realized is that his older brother, Rooster, along with his business partner Butch Gilliam, now have their own television series on A&E called "Rooster and Butch." Interested? Well, you aren't alone. If you want to know a bit more about this intriguing duo and what they will be doing in their new series, you are in the right place.
The Idea is to be the "Anti-Shark Tank"
Everyone knows the show "Shark Tank," where entrepreneurs bring an idea to savvy investors and hope for an investment. However, unlike this show, "Rooster and Butch" look at ideas, but rather than competing for the business, or trying to rip the idea into pieces, they want to get to know these people and help them on their way up. They provide financial support or give them a bit of honesty.
Butch and Rooster are Self-Made Millionaires
Thanks to ventures such as cattle ranching, oil pipe supplies and other big business in Texas, both Butch (Wayne Gilliam) and Rooster (as in Matthew McConaughey's brother) are self-made millionaires. Now they are taking this money to help others who are struggling to make things work with new business ventures.
Their Goal is to Help Others Feel Valuable
The main goal if the new show is to help others feel valuable. It is difficult to tear down the barrier that is put up in corporate America. In this world, if you don't provide any value to a company, then you aren't going to be considered a valuable person to them. This is an entirely new concept and one that will hopefully work out for the entrepreneurs.
The Duo is Working to "Level the Playing Field"
The rich have it easy. Those in well-to-do families or with money from someone don't have to start at the bottom when it comes to building a business. However, this isn't true for the "average Joe." In fact, building a business or expanding an idea is something that is not only difficult, it is often completely impossible. The "Rooster and Butch" show is working to help level the playing field by giving those without money the opportunity to make a go of their business.
This is the Duos Second Reality Show Venture
Originally, the two investors from Texas had a show called the "West Texas Investors Club." However, they hated the concept because the presentation part of the process was boring and not what they wanted to do. The new concept lets them flex their creativity a bit more.
If you are interested in the new show, then A&E is launching the series in the near future. It is going to be a must-watch, as these two make quite the duo and you never know what kind of business you may see.
Tell us what's wrong with this post? How could we improve it? :)
Let us improve this post!