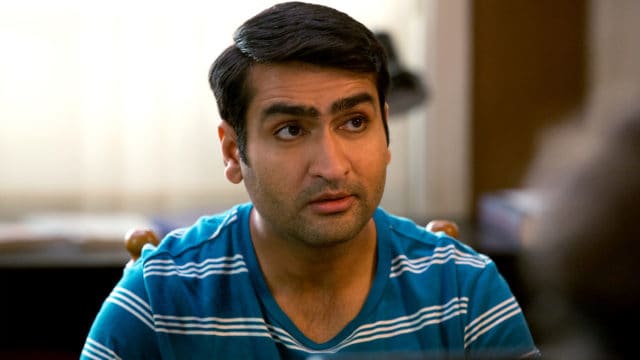 The HBO show Silicon Valley's favorite nerd is played by Kumail Nanjiani. He's had a long line of stints in comedy productions including Portlandia, SNL and Amy Schuer prior to being cast in the role of Dinesh. He's a funny guy but part of his success in Silicon Valley is his knowledge of how a nerd actually thinks and acts. The other components of the formula are his keen sense of comedy and the ability to laugh at himself. The characters he plays are similar to his genuine personality, or at least aspects of it, but do we really know the actor as a person?
Here are five things you didn't know about Kumail Nanjiani.
1. Nanjiani is actually a tech professional
This should come as no real surprise, but it's something that hasn't been promoted either. He received his education at Grinnell College in Iowa and spent five years working in the technology industry. This was before he decided to pursue his dream of becoming a comedian.
2. He is a die-hard fan of the X-files
Nanjiani used to watch the X-files for sheer entertainment, that is until he began to relate to the characters. His sharp analytical skills kicked in and at first, he could relate to the character played by David Duchovny. He understood how Mulder could be so driven to find the truth and prove it. He also understands Mulder's skepticism because he also has a scientific mind that demands proof. Who would have believed that he would land a part in the new X-Files mini series coming out?
3. Kumail Nanjiani was a fan of western movies as a child
Born in Karachi, Pakistan, Kumail liked watching Western films. He also enjoyed other television shows including sci-fi, but this taste developed a little later. Back in Pakistan, the geography of the country was so different that it was difficult to image the immense size of the United States of America.
4. Nanjiani was discriminated against because of his ethnicity in Pakistan
He doesn't do a lot of public speaking about it, but he was born into a family that was considered to be a minority. The Sunnis gave him and others like him disrespectful nicknames, one of which was "bedbug." His family is Shiite Muslim in the midst of a Sunni majority.
5. Kumail hid his religion when he lived in Pakistan
Nanjiani was taught by his mother to not disclose his religion to other kids at school. Tensions were high among the sects and the violence among them made it unwise to share the fact that you were Shia. Priests would incite adherence and excitement among the young people, but the priest was more protected. Kumail learned about discrimination and bigotry early in his life.
Final thoughts
Kumail Nanjiani is a talented comedian who plays the role of nerd to perfection. He's funny, but he has learned to use the experiences of his past to build his future. There is much more to this talented actor than meets the eye. Underneath his somewhat brainy but bumbling exterior is a brilliant and analytical mind. Pair that will a guy that pursues his dreams until they're in his hand and you have a picture of who Kumail Nanjiani truly is.