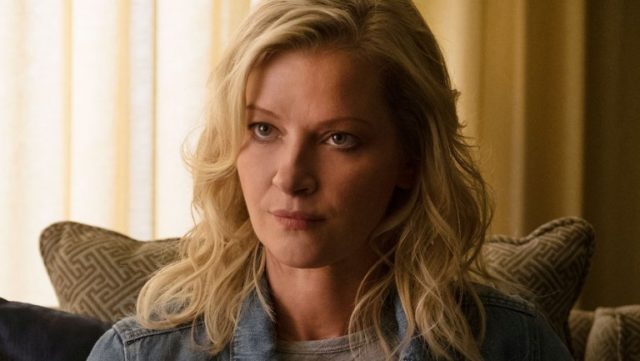 Gretchen Mol is an American actress. At one time, she was a model, but her short stature meant that she had limited prospects in a traditional modeling career. Fortunately, Mol was able to secure a number of acting jobs, which has resulted in her becoming an actress of some note in modern times with roles in projects that include but are not limited to Rounders, 3:10 to Yuma, and Manchester by the Sea.
Here are five things that you may or may not have known about Gretchen Mol:
Was a Hat-Check Girl When She Was Discovered
Like a lot of actors and actresses, Mol worked odd jobs while waiting for her chance to come. In her case, she was a hat-check girl at a restaurant when an agent discovered her, which soon resulted in a TV commercial for Coca-Cola as well as other acting jobs. Unsurprisingly, Mol has worked other odd jobs as well, with an excellent example being her modelling for a number of magazines.
Debuted in a Spike Lee Movie
In 1996, Mol had her movie debut on Girl 6, which was a Spike Lee comedic drama centered around a phone sex operator. Although Mol had no more than a minor part in the movie, it was nonetheless something of note on her resume. As a result, she was able to use it as something of a door opener, which resulted in a series of small roles that nonetheless raised her profile part by part over time.
Broke Through As Bettie Page
At one point in time, some publications touted Mol as the next big actress in Hollywood, though that turned out to be untrue when said role went to Angelina Jolie. Still, Mol had her breakthrough role in The Notorious Bettie Page, which was a 2005 biopic about a famous pinup model. Initially, the lead role was intended for someone else, but in the end, Mol managed to secure it through a combination of the director's struggle to secure sufficient funding as well as her ability to depict her character's inner thoughts in addition to her outwards appearance.
Has Interesting Thoughts About Confidence
In an interview, Mol stated that for her, maintaining her self-confidence is a constant struggle. Sometimes, she is confident. Other times, not so much. However, even when someone wasn't confident, there are ways for them to fake that confidence, which should be more familiar to those who were old enough to have lived enough and done enough.
Serves As Spokesperson for PMD Foundation
Since one of her cousins died from Lou Gehrig's Disease, Mol has served as the spokesperson for the PMD Foundation. Like its name suggests, the PMD Foundation is dedicated to raising awareness about Pelizaeus-Merzbacher disease as well as funding research into it. In brief, said disease is a disorder of the central nervous system that delays motor abilities as well as mental faculties in children, which has no cure at the moment. For that matter, there is not even a standard treatment for the disease, not least because it can be so variable in nature.
Tell us what's wrong with this post? How could we improve it? :)
Let us improve this post!