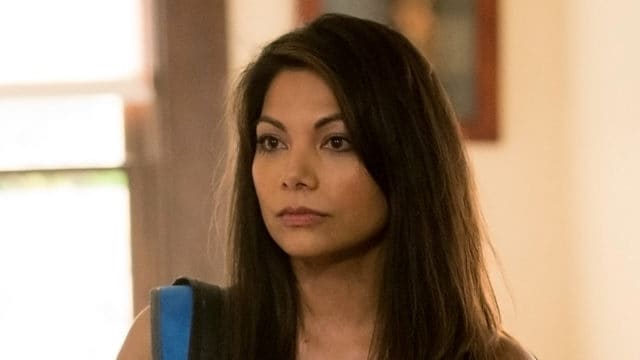 Wrecked has emerged as a highly popular new show with a talented and diverse cast. One of the most intriguing characters on the show is Emma, portrayed by Ginger Gonzaga. Gonzaga is a highly talented and versatile actor who has appeared in notable productions like Togetherness, Legit, and Ted.
Despite the popularity of the productions she has performed in, many people know little about Gonzaga. This is a shame, as her background reveals her to be a multi-talented, hard working individual. For those who want to know more about this Wrecked star, here are five of the most interesting facts about Ginger Gonzaga.
5. She has an eclectic education
Naturally, given Gonzaga's tremendous ability and success, one might assume that she had trained in drama since her youth. However, this is not the case. She attended UC Santa Barbara and graduated with a degree in Political Science/International Relations. Her minor was in Chinese. This is not to say that she has not honed her acting skills through training. She studied at the renowned Groundlings Theater as well as Second City Theater.
4. She is not just an actor
While Gonzaga is understandably best known for her acting abilities, she has talents off-screen as well. In addition to performing, she has made a name for herself as a gifted writer. She wrote for The Morning After on Hulu, a show she also hosted. In addition, she wrote the screenplay for the short film Your Day. Interestingly, she also directed and starred in this picture. Clearly, Gonzaga is a force to be reckoned with in front of or behind the camera.
3. She is a talented voice actor
With Gonzaga's incredible looks and talent, it is no surprise that she is featured on screen for most of her performances. However, she has also done a significant amount of voice acting. Perhaps most notably, she has provided her voice for numerous Family Guy episodes. She also did voice work for the short production Fitness Made Difficult. It seems that from acting to writing to directing, there is simply no role in the entertainment industry that Gonzaga has not seen success in.
2. She is an accomplished debater
Anyone who believes that actors are nothing more than pretty faces should think carefully before getting into an argument with Gonzaga. Her quick wit and intelligence earned her significant praise before she ever began acting. In fact, she was ranked nationally as a debater before pursuing acting.
1. She is a gifted musician
It may be hard to believe that Gonzaga could possess such a wide range of skills, but she is also a talented musician. She has an incredible singing voice which she puts to work at various jazz clubs around Hollywood. While most performers dream of finding success in a single discipline, Gonzaga has established herself as an accomplished singer, actor, writer, director, and debater.
Final Thoughts
Very few individuals possess the range of talents that Gonzaga has. From acting to singing to debating, it seems that there is nothing she cannot master. Although her acting career is still relatively young, she has appeared in some of the most high profile shows and movies of the past several years. Given her role on the popular new series Wrecked, fans can look forward to seeing and hearing much more of Gonzaga in coming years.