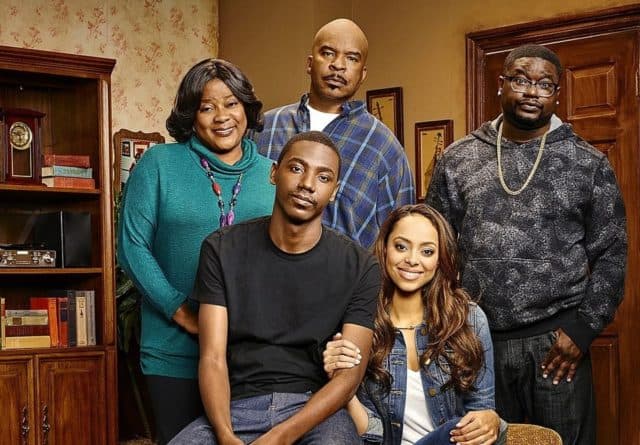 The Carmichael Show is an American sitcom that started running on NBC in August of 2015. It has received a fair amount of praise for being smarter than what most people would expect, which in turn, has enabled it to win a fair number of viewers. As a result, The Carmichael Show is now into its third season, which premiered on May 31, 2017.
Here are five things that you may or may not have known about The Carmichael Show:
Jerrod Is a Fictional Version of Jerrod
Given their shared name, it should come as no surprise to learn that the character Jerrod Carmichael is a fictional version of the comedian Jerrod Carmichael who plays him. In fact, his parents in the TV show are fictional versions of his parents in real life as well, as shown by how they are both named Joe and Cynthia Carmichael. By this point, it should be clear that The Carmichael Show is meant to be semi-biographical in nature.
Deals with Serious Issues on a Regular Basis
Unlike a lot of sitcoms, The Carmichael Show brings up politics on a regular basis. For example, Jerrod's girlfriend Maxine is shocked when he mentions that he wasn't registered to vote, which he defended on the basis that his one vote wouldn't matter. Furthermore, there is a debate between the two about the effectiveness of protest as an instrument of social change, with Jerrod once again taking up a cynical position while Maxine was much more supportive.
Content Should Be Challenging
Part of the reason that The Carmichael Show is so willing to tackle serious issues is Jerrod's belief that content should challenge those who experience it. In fact, he goes as far as to say that people doesn't just need to be challenged by their content but also that they want to be challenged by their content, which is a bold position that explains much about the sitcom.
Will Focus Less on Politics in Season 3
One of the co-creators of The Carmichael Show, Nicholas Stoller, has stated that politics will still come up in the third season of the sitcom, but less so when compared to the second season. One would think that the election of President Donald Trump would provide plenty of fodder for the show-makers, but it is interesting to note that Stoller has stated that the election wasn't as big of a surprise for African-Americans as it was for other demographics. In a sense, it was expected, which speaks volumes about the state of things.
Compared to Norman Lear's Classic Sitcoms
Some people have compared The Carmichael Show to Norman Lear's sitcoms. For those who are unfamiliar with the name, Lear is the American TV writer and producer who was behind All in the Family, The Jeffersons, and Maude, meaning that he is the man responsible for some of the most beloved sitcoms in American history. However, it is important to note that Lear's personal support for progressive causes carried over to the content that he created, which is why the comparison has been made.