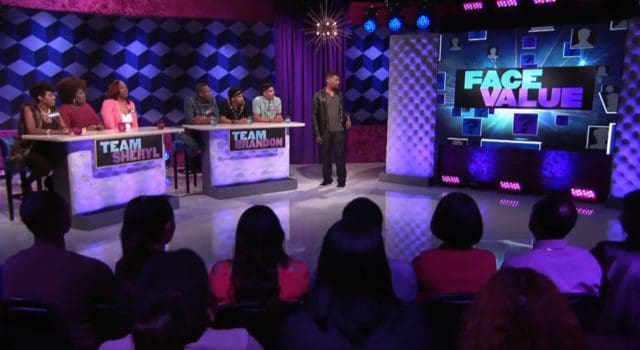 The BET television network is on fire and it's been steadily adding to their lineup of popular television series. The network made the announcement that greenlighted the new game show "Face Value." The show made its premiere on September 27, 2017 and it officially kicked off with a grand party. The new game show is off to a great start, and although it's just getting going, there's a lot to know about it. Here are five things that you didn't know about "Face Value."
1. It will teach us to be careful about passing judgment on others
Sure, there is bound to be a bit of ribald humor infused in the show, but the show has been written with the intention teaching us about humanity. Wanda Sykes is an executive producer on the show and the comedienne, who is also an LGBT advocate has a deep understanding of what it is to have others judge you. The series involves making guesses at which facts about strangers is the correct one. People from all walks of life are chosen to be the subjects so this show will be enlightening for revealing deeply hidden biases and preconceived notions. How many of the assumptions will be accurate? You'll have to watch to find out.
2. The title of the show is a perfect descriptor
"Face Value" is something that we understand can be both a good and a bad thing. Sometimes it's less complicated just to take something at face value, that is unless your perceptions are skewed. You can also miss out on important details or be easily duped if you don't do a little critical thinking about a situation. We're going to learn a lot about situations in which there may be more than meets the eye.
3. Cash and reputation will be on the line
The new game show offers cash awards for contestants who correctly guess the most questions about the people whom they will be guessing about. They will only be shown how the person looks and given a few carefully selected personal details about the individual. If they choose the right answer they can win a cash prize, but what if the answer that they choose is based on a stereotype, and it's correct? While the show intends to break down stereotypes, we're willing to make the prediction that at least some stereotypes will be true about the person under the microscope. If you're too PC in your answers, you may be wrong so what's a person to do? Go for the cash or come out looking like a great person who doesn't support stereotyping?
4. The show takes a humorous approach to tackling social issues
Although "Face Value" addresses some series social issues including stereotyping, judging others, prejudice and such, it does so with a humorous approach. Hey, this is something that nearly everybody does. Even the most conscientious people have formed opinions based on their beliefs that they may not even be aware of. Society reinforces these issues and it's tough to escape. Even though these tendencies in human beings is exposed through the game show, it's done so with humor and the people making the guesses need not fear the wrath of the host or the audience.
5. It's a place where you can be yourself
There is no need to pretend whether you're one of the celebrity team captains, comedic hosts or a member of the competing families. This is a place where you're encouraged to be yourself. You can act like a fool if you want, because you'll be in good company with the other zanies who are out to have a good time while trying to win the competition.