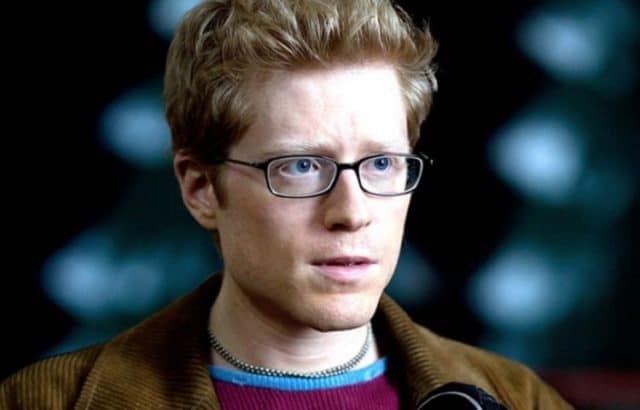 Anthony Rapp is an actor and singer who was born in Chicago, Illinois, on October 26, 1971. He began his career in acting in 1981 when he appeared in the Broadway production of the musical 'The Little Prince and the Aviator'. He then went on to play the character Mark Cohen in 'Rent', the role for which he is probably the most famous. In 1987, he appeared in his first movie 'Adventures in Babysitting' playing the role of Daryl Coopersmith'. His first television role was as Wes Hansen in the television movie 'Sky High'. He has since gone on to have a successful career as an actor on stage, in television, and in films. Here are five more things you might not know about Anthony Rapp.
1. He Showed Talent from a Young Age
When he was growing up, Anthony Rapp already showed a talent for the performing arts. He attended the theatre camp at Interlochen Arts Camp. While at junior high school, he also won awards for singing. He is not the only talented person in his family as his brother is Adam Rapp, a filmmaker, playwright, and novelist.
2. He Doesn't Like Being Labeled as 'Gay'
Anthony Rapp has always been open about his sexuality but doesn't like being labeled with the term 'gay'. He says he much prefers to be called 'queer'. He has also said that he has been in love with women before, but considers himself predominantly homosexual.
3. He is An Award-Winner
Rapp has a well-established career as a performer and this has been recognized with many nominations for awards. In total, he has been nominated for ten awards of which he has won three. He received his first award in 1986 when he won the Outer Critics Circle Award for Outstanding Actor in a Musical for his performance in 'Precious Sons'. In 1996, he won the Obie Award for Special Citations for his role in 'Rent'. His most recent award was in 2014. This was a Broadway.com Audience Award for Favorite Featured Actor in a Musical for 'If'Then'.
4. He Has Written an Autobiography
Although much of his career has involved performing, he has also taken the time to write his autobiography. This was called 'Without You: A Memoir of Love, Loss, and the Musical Rent'. It was published by Simon & Schuster in 2006.The book recounts Rapp's experiences of working on stage and also about the pain of losing his mother to breast cancer in 1997.
5. He Was in 'You're a Good Man, Charlie Brown'
One of Anthony Rapp's most famous roles was of Charlie Brown in the Broadway revival of 'You're a Good Man Charlie Brown'. He played this role in 1999. The musical is based on the book by Joh Gordon which, in turn, is based on the cartoon strip 'Peanuts' by Charles M. Schulz. The music and lyrics for the musical were written by Clark Gesner. In the revival of the musical Ilana Levine played Lucy and other cast members included Kristin Chenoweth and Roger Bart as Sally and Snoopy respectively.
Tell us what's wrong with this post? How could we improve it? :)
Let us improve this post!