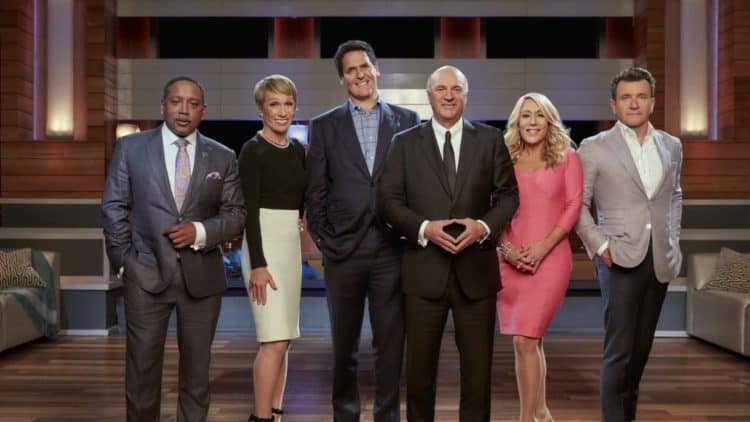 If you've been a fan of Shark Tank from the beginning, you probably feel like you have a pretty good grasp of which products the Sharks will like and which ones won't stand a chance. However, during each season of the show, there are always a few businesses that manage to get an investment that no one saw coming. While some of these products end up failing even with the help of a Shark, there are others who go on to beat the odds and become wildly successful. Have you ever been wrong about a Shark Tank product that you thought would flop but ended up becoming a huge hit? We have! Keep reading for five Shark Tank Products we can't believe became successful.
1. Squatty Potty
Although bathroom habits aren't something most people like to talk about, using the bathroom is a natural part of life and Squatty Potty entered the shark tank hoping to make dropping the deuce a more pleasurable experience. The pitch was great and it didn't take long for the Sharks to become interested. However, many seasoned viewers assumed that Squatty Potty wouldn't end up getting a deal because, while the product is useful – there's nothing proprietary about it. And if there's one things the Sharks always look for, it's a fool proof patent. Still, Lori decided to invest $350,000 for a 10% stake in the company. Squatty Potty has gone on to do huge numbers.
2. Buggy Beds
Nobody likes bugs, especially bed bugs. Unfortunately, however, bed bugs are notoriously hard to get rid of and people can find themselves spending thousands of dollars trying to get rid of an infestation. When Maria Curcio and Veronica Periongo, the founders of Buggy Beds, entered the Shark Tank they were looking for a $125,000 investment in their company. Buggy Beds is a product that uses a sticky trap to lure and kill bed bugs. The product seemed so simple that it was almost hard to believe there wasn't another alternative out there. Maria and Veronica ended up getting a deal from all of the sharks and the product has become a massive success.
3. Simply Fit Board
The fitness industry can be a tough one to compete in which often means that it's hard to get a deal on Shark Tank for health and fitness based products. When Simply Fit Board entered the tank, many assumed it would be yet another to leave the tank without a deal. However, when Lori saw the product demonstrated she knew it was something she could sell on QVC. Lori invested $125,000 for 10% of the company and she went right to work promoting the business. Since being on the show, Simply Fit Board has done more than $160 million in sales.
4. The Comfy
As we mentioned earlier, it's very rare for the Sharks to invest in any product they feel already exists or can be easily duplicated. So when The Comfy was featured on the show, it seemed way too much like a Snuggie to ever get a deal. Unlike the Snuggie, however, The Comfy is an oversized hoodie designed to cover the entire body. Even after the company's founders explained the differences, almost all of the Sharks still felt that the products were too similar. Barbara Corcoran was intrigued though, and she decided to make an offer. She ended up investing $50,000 for 30% of the company. After making the deal, Kevin O'Learly joked "You can walk in here with poo poo on a stick, sing a song, and get $50,000 from Barbara". But it looks like the deal has actually paid off for Barbara.
Since being featured on the show, The Comfy did some serious numbers. It is not one of the show's most successful products of all-time and it has done more than $150 million in sales. Needless to say, Barbara has probably gotten her initial investment back and then some.
5. Sand Cloud Turkish Beach Towel
Let's face it, when Branon Leibel and Bruno Aschidamini walked into the Shark Tank asking for a $200,000 investment for their beach towel company, most viewers probably thought there was absolutely no way in hell they would walk out of there with a deal. After all, beach towels are a dime a dozen. Somehow, the entrepreneurs were able to win the Sharks over with an incredible pitch — and the fact that they donated some of their proceeds to environmental organizations. They left the tank with with an investment from Robert Herjavec of $200,000 for 15% of their company. Sand Cloud now includes other items in the product line and they've now done over $7 million in sales.
Tell us what's wrong with this post? How could we improve it? :)
Let us improve this post!